Well, hello everyone! My name is Austin. I am registered with the APHA under the name "Girls Love This Boy!" Pretty cute, huh! Well, actually they do. If I don't say so myself; I am quite the handsome fellow with lots of personality to boot.
I was born in 2002, so I have lots of years ahead of me. I was donated in December 2017 by the Thurman Family. They donated my buddy, Ty, several years ago. They knew what a super place this was for him so they knew that this would be the perfect place for me. They love me dearly but their lives are quite busy and they feel that I should be doing something great and getting lots of attention.
I am a 16-hand, sorrel tobiano Paint gelding. I am pretty flashy looking so you can't miss me when you walk down the barn aisle. I have been there, done that. I have been ridden and shown English and Western. I have given numerous lessons to all age riders, mostly beginners. I even enjoy a nice relaxing trail ride.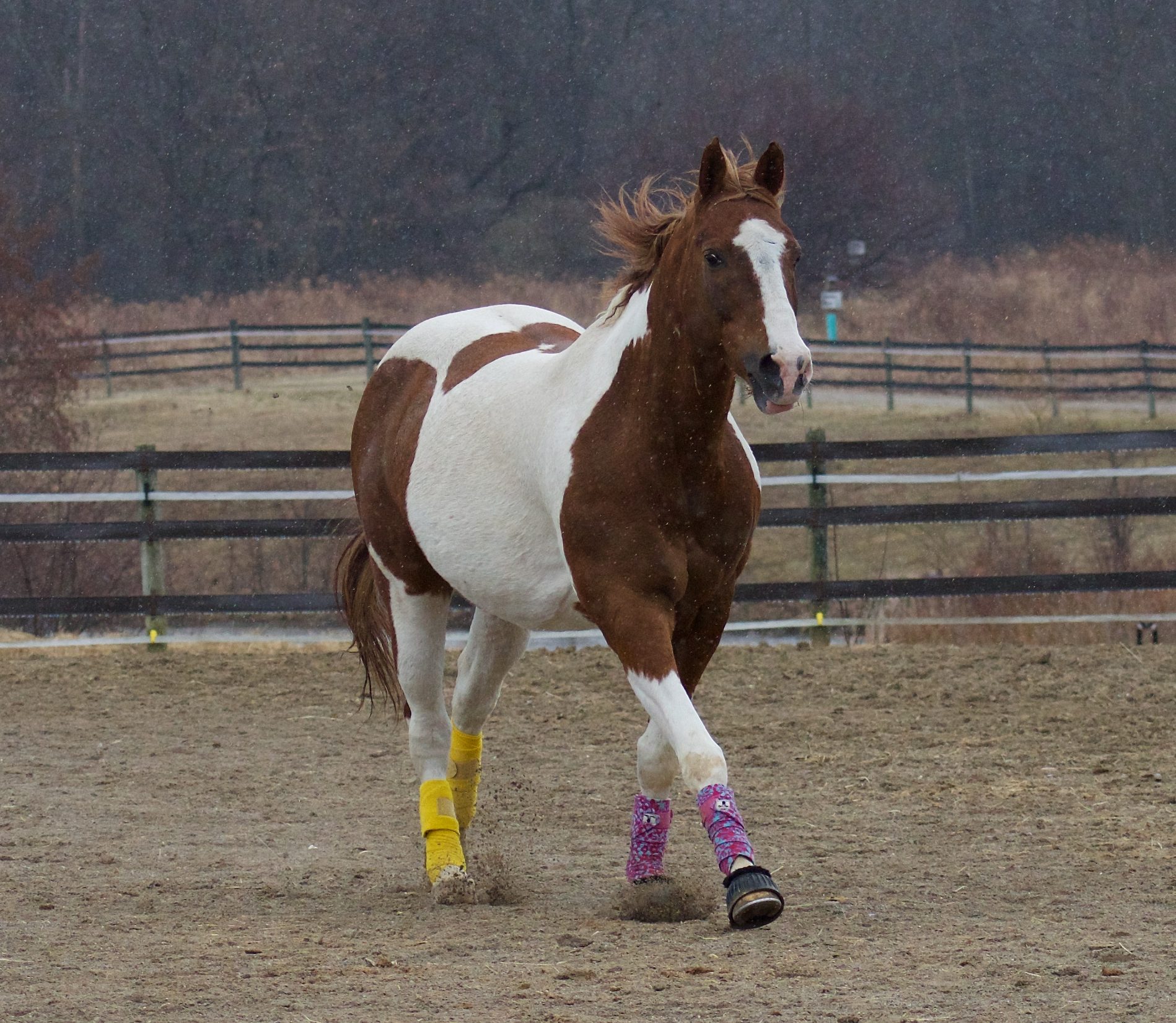 I am super easy to work around, but I am quite social. You may notice that I like to check things out or visit with others. I am not spooky, just like to be a part of everything. That is why this is the most wonderful place for me; there is always lots going on. So much for a guy to do.
I love to be groomed and I have awesome ground manners. I am very good with all the activities in the ring too.
A couple things to note when you work with me. I do have an old scar on my left rear leg, no worries. I also have a little bit of arthritis in my hocks, normal for a guy my age; some days I might be a little stiff when starting out.
Anyways, enough about me. I am so looking forward to working with you all. I know you are going to love me, I am just one of those irresistible kinds of guys. See you soon!