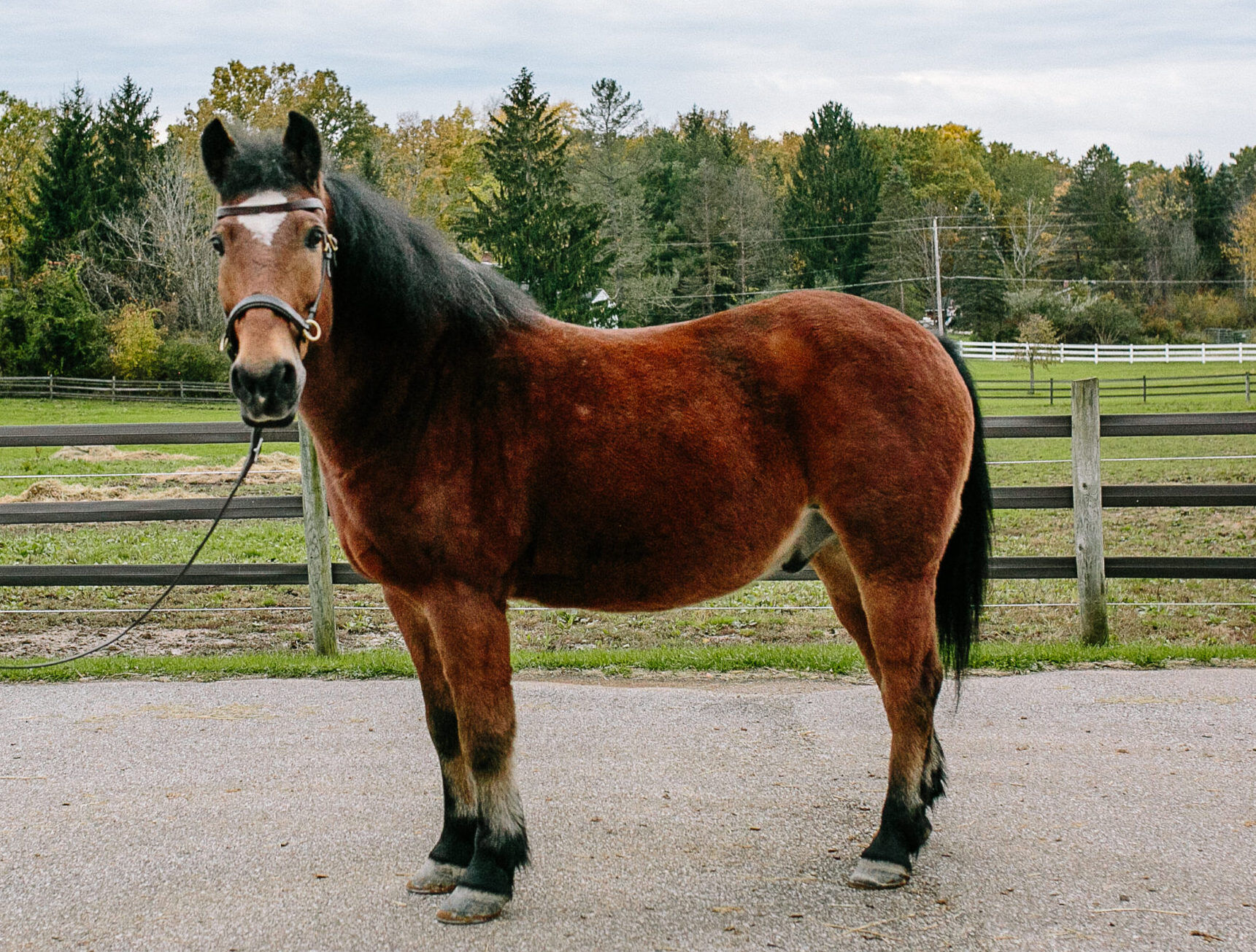 Hi everyone! My name is Duke and I am by far the cutest and sweetest Haflinger cross you will ever meet! Not to brag, but I am as close to perfect as you can get for a therapy pony. I am a bay, 14.1 hand guy that was born in 2005. I grew up locally with a couple different Amish families. I ride and drive. As I grew older the long trips to town were just too much for my body, so they decided I needed a little lighter of a job. This wonderful place is perfect. I can share all my talents and personality with everyone here.
You can't miss me when you walk down the aisles of the barn. I will be the cute little guy looking at you hoping you are coming to get me.
There aren't a lot of secrets with me – what you see is what you get! I just love to work and absolutely love all the interactions here. I do like it when you give me verbal guidance – I want to be sure I am doing the right thing.
I am great with the activities in the ring. I stand like a statue for grooming and I am super easy to lead. I have impeccable manners. I really am not phased by much. Occasionally, I may stop and look at something. There is always lots of stuff going on around here and lots of people. I just couldn't be any happier.
I will see you around! The versatile guy that I am, I plan to be a part of everything!