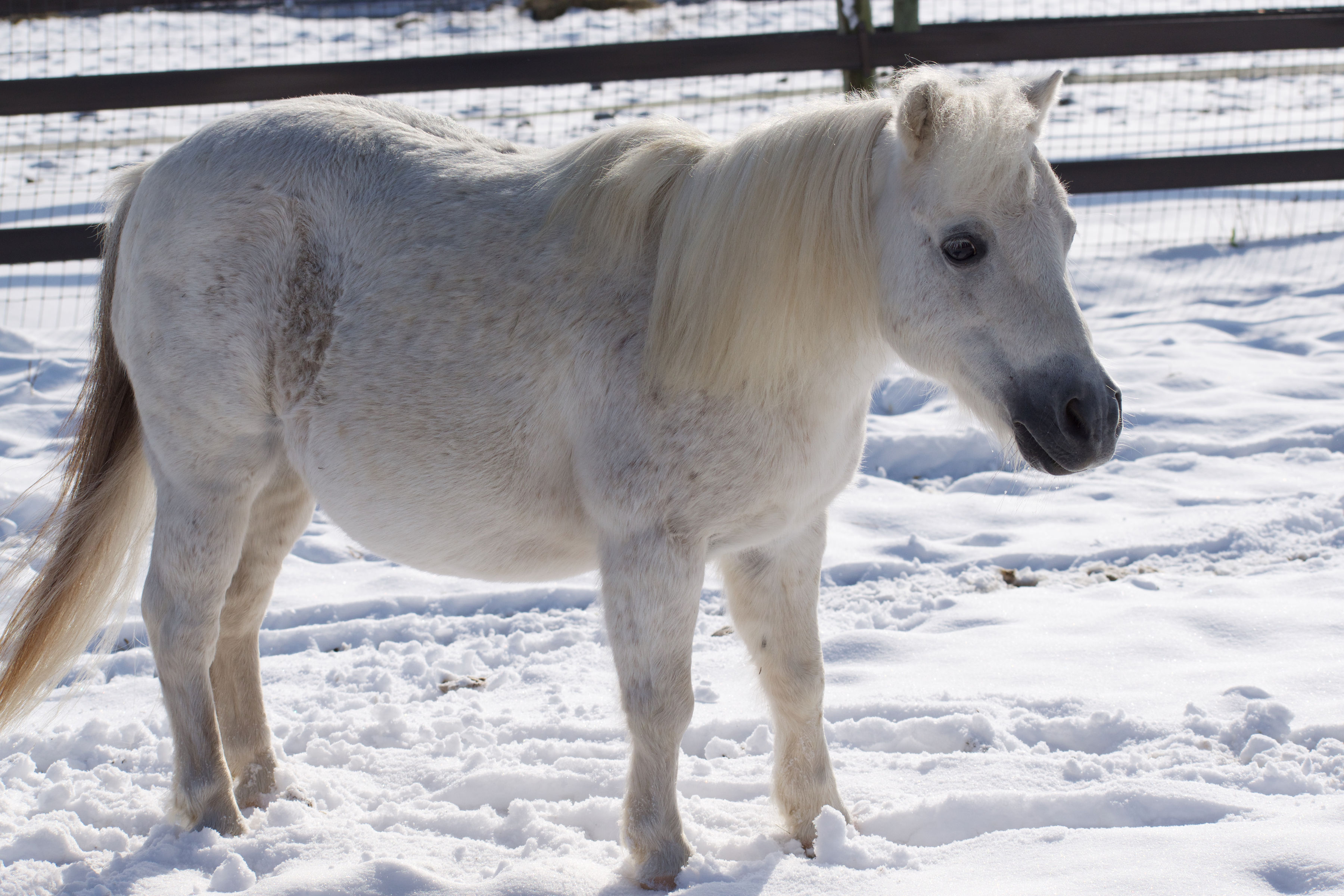 Nice to meet you, my name is Lightning. I was donated here by Ellen and Dennis Tom in October of 2019. My lifelong friend, Thunder, came with me too! I am a gray 32-inch miniature horse born in 2006. I am going to be a great addition to the ground lesson program.
I am a little more 'reserved' than my buddy Thunder; he likes to get all the attention. I love attention, but he tends to want to be in the spot light. I have perfect ground manners. I really enjoy grooming too. I am a few inches taller than my BFF, so I will walk a little faster. I can keep up with most of the big guys and gals around here.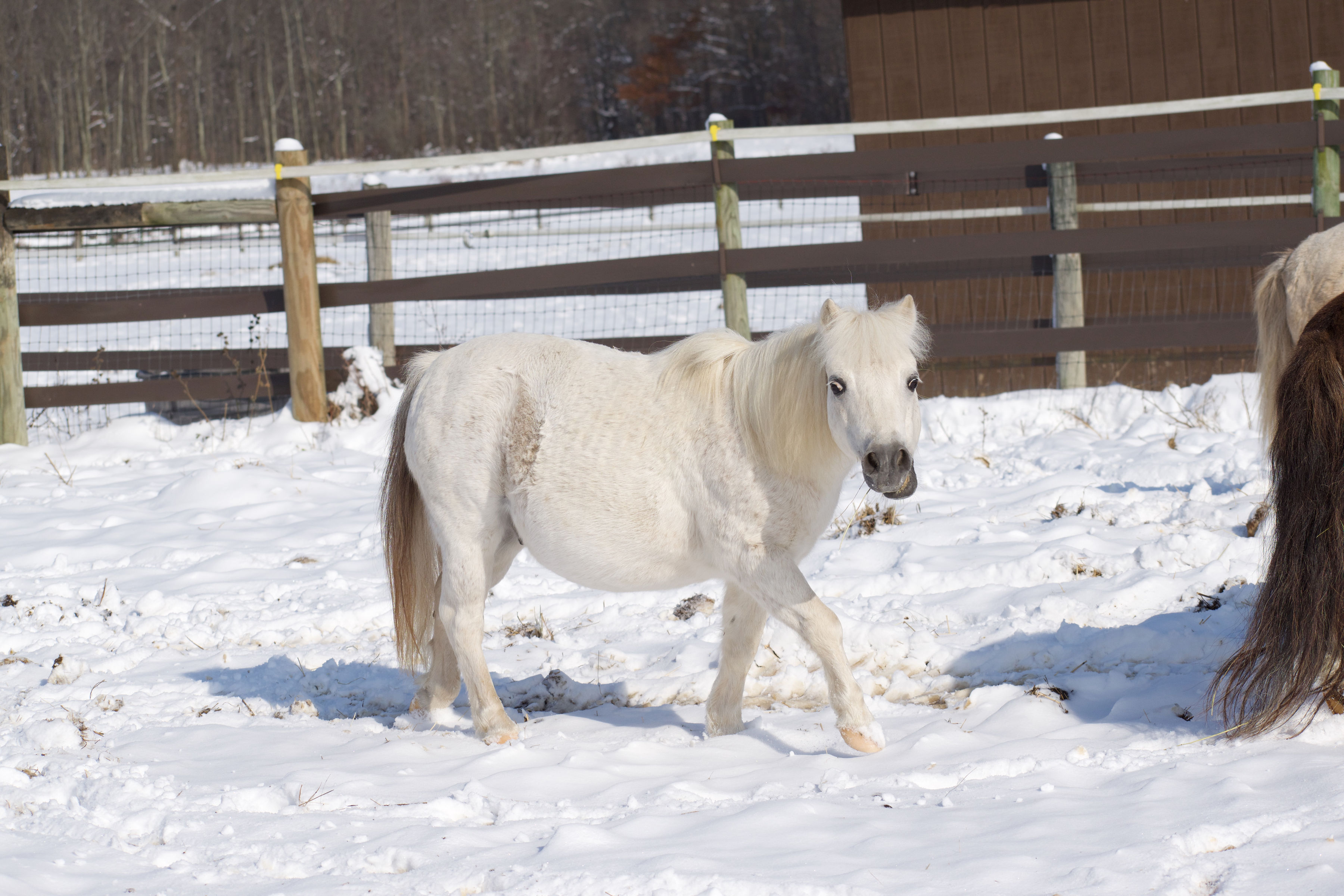 I enjoy working with all the activities in the ring, but it is always nice to go outside and take a walk. I am responsive to your verbal cues. I have been trained to drive and even been to several carriage association drives with all the 'big' horses. I was awesome and that was lots of fun!
Fieldstone is a great opportunity for me and my buddy to help others. I am so excited to have a 'job'! See you all very soon! I plan on sticking around awhile and getting involved as much as I can!