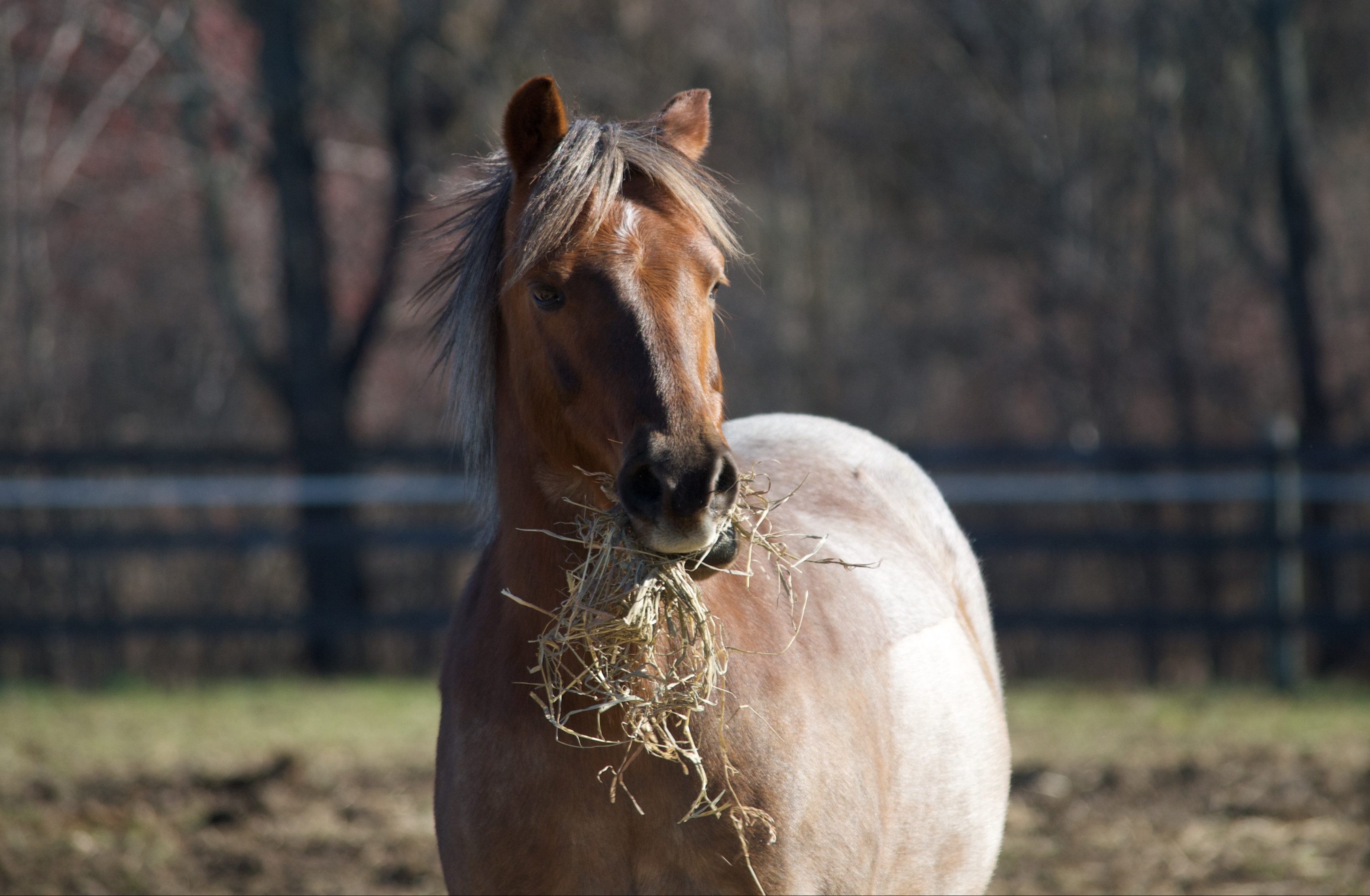 Hi there folks!  My name is Pilgrim.  I am an 11.2 hand, handsome red roan Welsh pony born in 2000.  I was accepted into this wonderful program in April of 2013.  Prior to this I was shown by Sara Conley of Chagrin Falls in Children's Hunter classes locally but was shown under the name Autumn Frost. That experience was a lot of fun! Unfortunately, Sara grew too tall for me but wanted me to teach other kids what I had taught her. So here I am.
I love to be groomed and I could stand there all day.  I really do love lots of attention and like to be a part of everything. You may notice when walking down the aisle that I have my entire head sticking out of the feed hole to ensure that you see me and that I am able to see everything that is going on. I wouldn't want to miss anything exciting. Anyways, I enjoy working out in the ring and am very eager to please. I do have short legs, so I don't walk or trot as fast as some of the 'bigger' guys around here. I respond very well to verbal cues, and I am great at teaching my riders to ride independently. I have a very steady walk and a consistent trot.
One thing you should know when leading me is that I need to stay in my space. Sometimes I want to get close to you and play with the lead line or your sleeve. I know I am cute but I know better; sometimes I need just a few reminders. I know I am very popular here at Fieldstone Farm.  I am very talented and versatile. See you soon!