Hey everyone – I'm Rico! I am just so happy to be here. I was accepted into the program in July 2018. After a busy life of showing and lessons, my donor Brandi Robison decided that I needed some lighter work as I grew older. She knew how much I loved to work and she found this perfect place for me.
I am a registered chestnut, Quarter horse gelding, born in 1995. My registered name is 'Breakin My Heart'! Pretty cute, huh? I am a great versatile height of 15.1 hands tall. Not too big for kids and not too small for the average adult. Most of my life has been spent in the AQHA show rings. I have done some local shows too. Throughout my life, I traveled a lot, went on lots of trail rides, gave beginner lessons and pretty much was the easy going 'go to guy' if someone needed a horse to ride or show! I was the man!
I am a very loveable guy. I have perfect manners – you will see. I really enjoy attention and am anxious to help others learn. I stand like a statue for grooming. You may notice I have an unusual lump above my croup, no worries, it doesn't bother me. You may also notice that I do not have any upper teeth in front – I can eat just fine. As I grew older, I wore down my teeth cribbing. It was a bad habit I had picked up, but I don't do it anymore.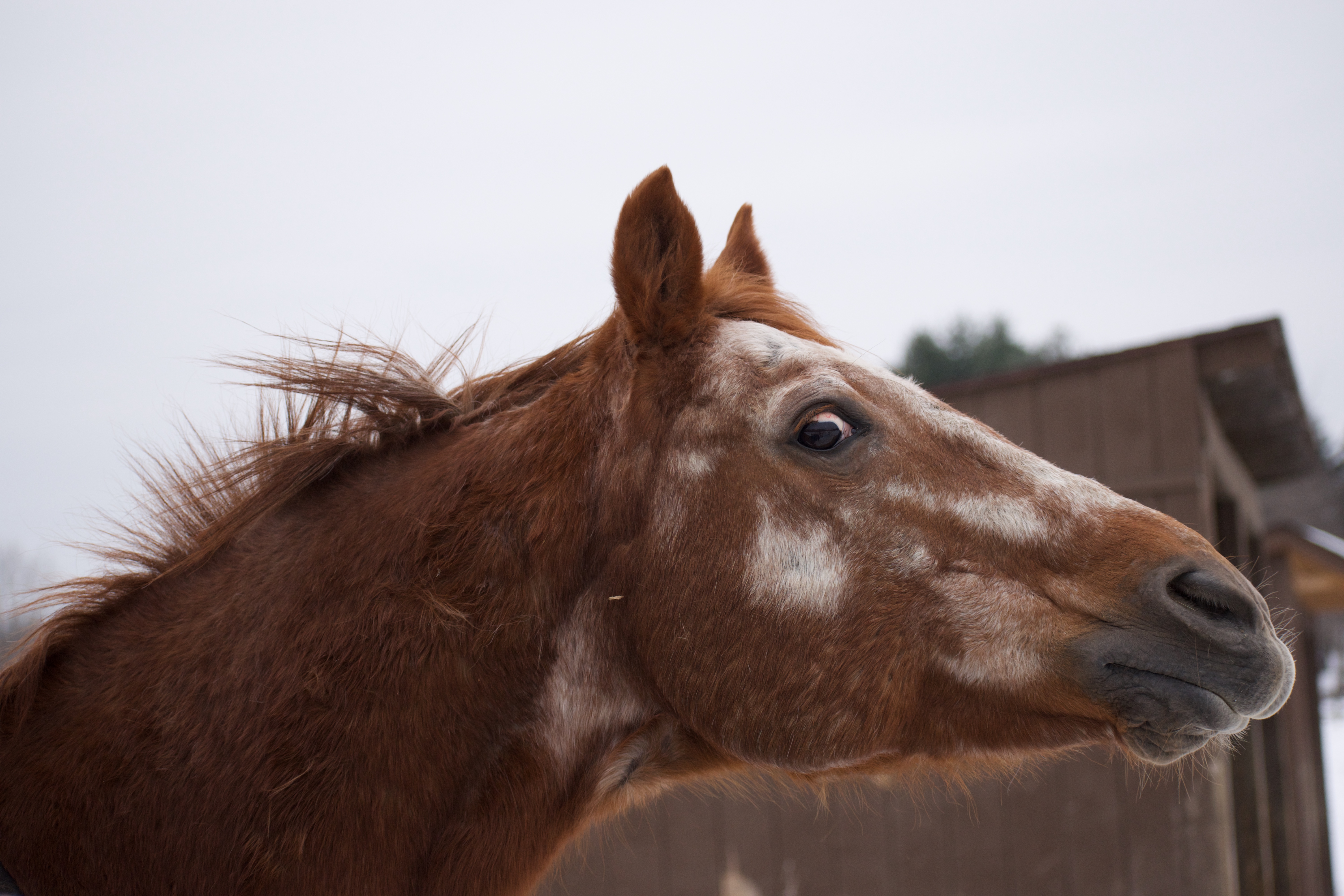 I hate to brag, but I think I am the sweetest, most easy going fella here. I have heard lots of people say how 'perfect' I am or 'we need more like him'. Guess I am pretty popular!
Anyways, I enjoy all the different programs around here. I love all the ring activities, sensory courses, trail rides, ground lessons – it is all great! Bring it on! I am happy to do it all. If I am not working, you can find me hanging my head out the window loving life.
Well, I have rambled long enough about me, I am sure you will learn more about me as I get to know you all.
I will be busy and a favorite – so I will see you soon! Looking forward to it!