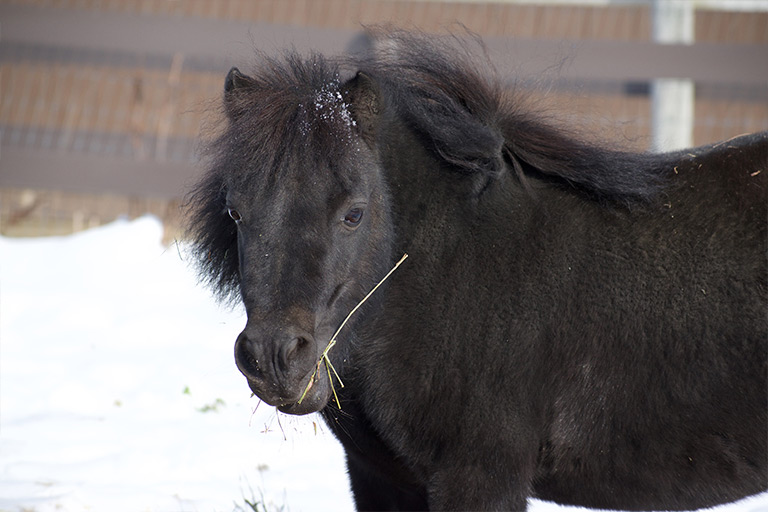 Generously donated by
Ellen and Dennis Tom
Generously sponsored by
Betsy and Charley Daane
Hi there! My name is Thunder. I am a 30-inch, black, miniature horse, born in 2006. I was accepted with my buddy, Lightning, in October of 2019. Our donors, Ellen and Dennis Tom, thought Fieldstone would be a great place for us to get lots of attention and to spend our next careers.
I love it here! I am a petite fellow with short legs, so I walk and trot slowly. I have wonderful ground manners; my donors made sure of that. I know I will be an exceptional addition to the ground lesson program. I am easy to lead and I may be small, but I am very brave. I think that all the activities are lots of fun. I especially like going outside on trail.
Because of my size and overall attitude, I am one of the stars of our Mobile Mini Program, where we minis go on visits around town top places like schools, retirement homes and hospitals. I love all the attention I get on these visits, that's for sure!