While some of our volunteers have experience with horses or working with people with special needs, it is by no means a requirement. All of our volunteers, no matter their experience, attend an orientation to familiarize themselves with our safety and operational procedures.
There are many ways in which our volunteers give back. Below is a list of opportunities.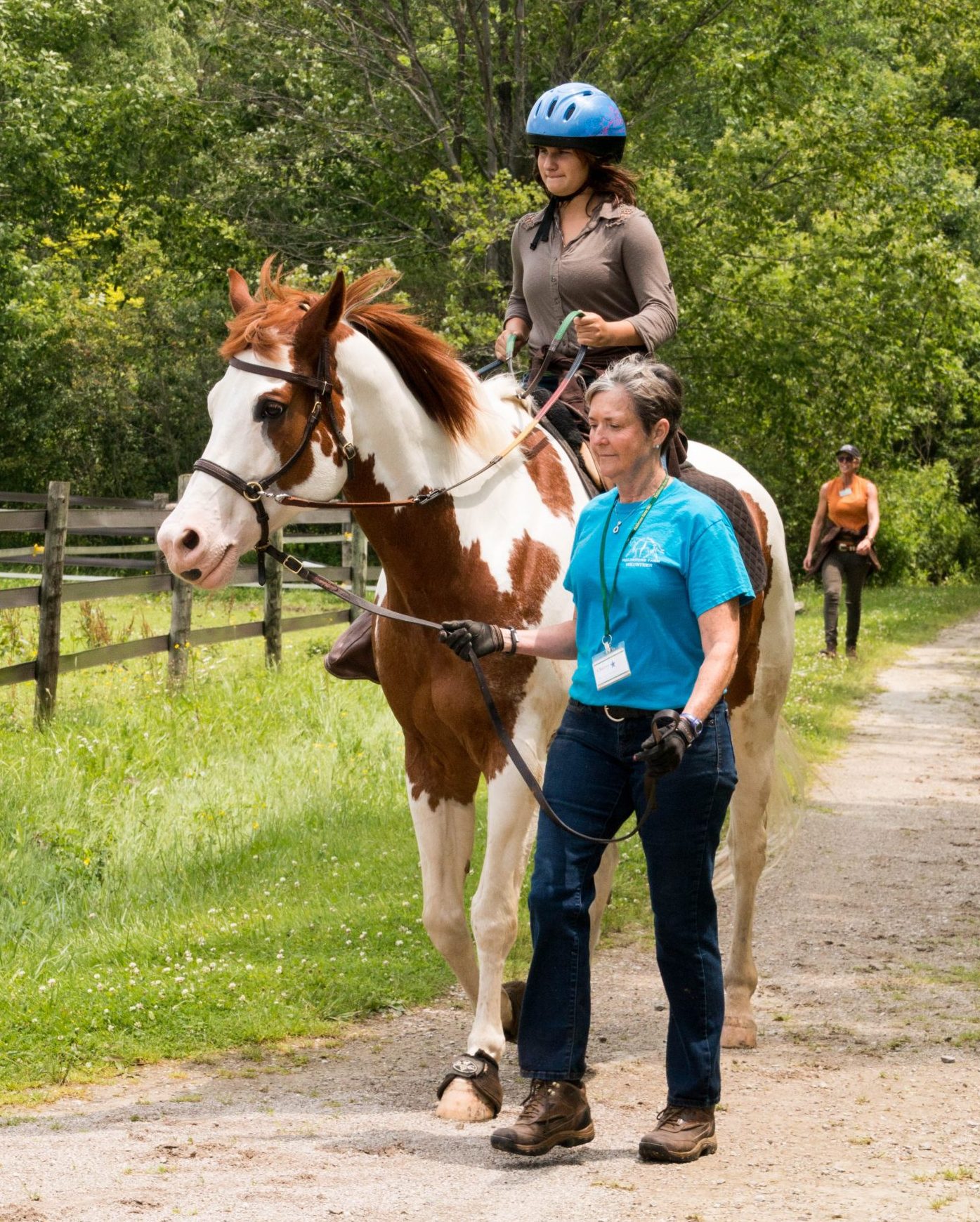 Riding Lesson Volunteers tack horses and work as leaders (horse handlers) or side-walkers (providing verbal encouragement and/or physical support to the rider) throughout classes.
Carriage Driving Volunteers assist with harnessing a carriage horse, "putting to" the carriage, long lining, and some even drive
the carriage.
Classroom Lesson Volunteers work with instructors and students in our classrooms and barn, helping students learn about horses and participate in horse-related educational activities.
Summer Camp Volunteers serve as buddies to assist summer campers participating in daily riding lessons, barn activities, art projects, nature activities and more.
Board of Trustees and Special Committees are made up entirely of volunteers who spend countless hours supporting our program and planning for its growth and advancement into the future.