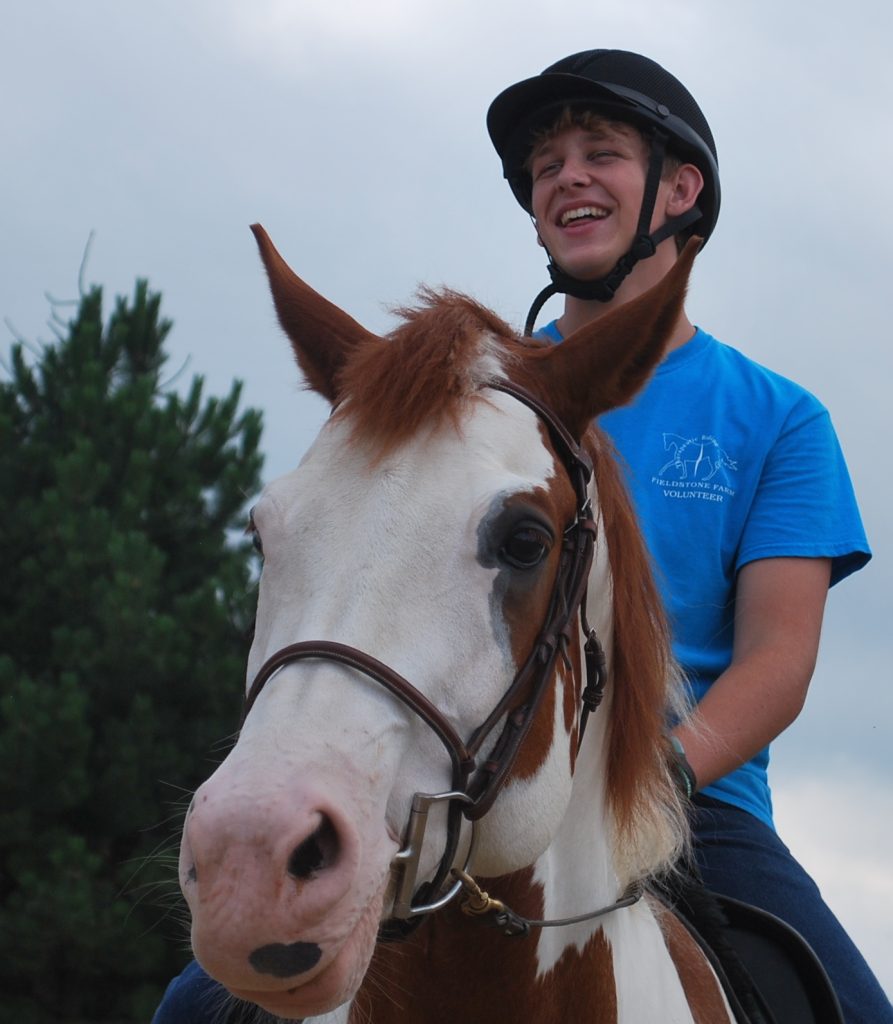 We have just kicked off the year-end annual fund campaign.  Your contributions help make it possible for many to experience the therapeutic power of our horses. To give you an idea of how your support makes a difference, check out a story of one of our many students at Fieldstone Farm.
When Brian started riding at Fieldstone Farm at age four to help with his cerebral p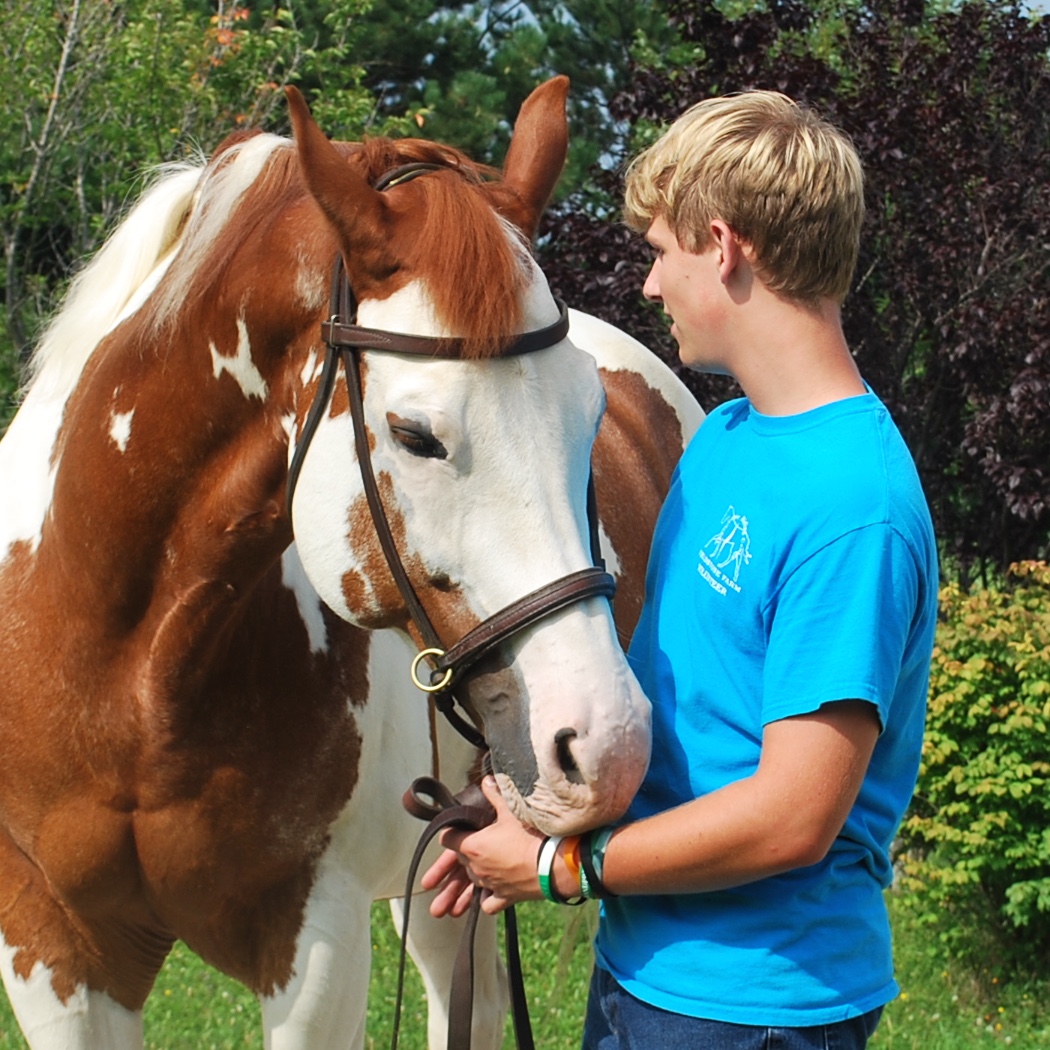 alsy, he had no idea how horses would change his life. Riding helped him gain strength and balance so now at the age of 19, he walks with just a slight limp. Brian also developed an emotional bond with the horses that gave him confidence and acceptance no matter what else he faced in his life.
And it was through volunteering with the other riders that he learned he wanted horses in his life forever.
He was inspired by another rider named Wayne, who found joy in everyday life despite his challenges. Over the years, their friendship grew and together they learned the power of trust, teamwork and belief in themselves.
Now Brian is pursuing a career in horses and is studying therapeutic riding at Lake Erie College.
Brian is one of thousands who have discovered their potential at Fieldstone Farm. Please join us in helping to inspire the thousands of others students like him with the consideration of a contribution to our campaign. Thank you.