Fieldstone Farm relies on donations from individuals, families, foundations and corporations to help fund our programs. We are grateful to all who have supported us over the years.
The Fieldstone Farm annual budget is approximately $2.5 million. Student fees contribute approximately 21 percent of this budget and the generous annual donations of corporations, individuals, foundations and community organizations, along with annual fundraising events and the yearly endowment payout, represent the remainder of the needed revenue.
There are many ways that you can give to Fieldstone Farm such as sponsoring a horse, a student or our annual fundraiser. You may also give to our endowment, include Fieldstone in your planned giving or donate a horse. Below we list various options.
If you have any questions, please contact Maureen, our Chief Development Officer, at (440) 708-0013, ext. 123 or mfoster@fieldstonefarm.org.
Donations of any amount are always appreciated. Your generosity helps us to continue to provide quality services to our clients. Donations can be made online or by mailing a check to:
Fieldstone Farm, 16497 Snyder Road
Chagrin Falls, Ohio 44023
To find out if your company gives matching donations, check this list.
Our Therapeutic Riding Program is in need of well-mannered, quiet, steady horses. Potential candidates must be between the ages of 5 and 20, healthy and serviceably sound at the walk and trot. If you have a nice one that needs a job and loves attention, please reach out to Jinene at 440-708-0013 ext. 132 or jstudzinski@fieldstonefarm.org. For more information, check out our Donate a Horse web page.
Explore ways to support Fieldstone Farm...
Gifts not only subsidize all lessons, they also provide additional financial assistance to families and schools that are unable to afford the cost of lessons. The majority of our students would not be able to experience the therapeutic benefits of our horses without this support.
Donate and select sponsor a student as your gift designation.
Our 40 therapy horses are the backbone of our programming. Horse sponsors help fund the cost of horse care including feed, hay, farrier and veterinary expenses. The cost to care for one horse is approximately $5,000 annually. Donors may fund a year, or any portion of a year.
Each year we host one major fundraising event in September called Chefs Unbridled. Donors can sponsor the event or purchase individual tickets. Our next Chefs Unbridled event will be back at the Hunt Club Polo Field on Sept. 7, 2024.
The endowment, managed by the TRC Foundation Board, was established in 1997 to ensure the long-term sustainability of Fieldstone Farm. With an annual payout of 4.5 percent each year to supplement Fieldstone Farm's operating budget, these additional resources help to sustain, develop and improve our programs for many years to come.
Consider charitable contributions planned with your tax accountant, estate attorney and/or financial planner that will benefit Fieldstone Farm now or sometime in the future. A gift may be made as a bequest in your will. You can give in many ways, including cash, securities, a designation in your life insurance policy, or a gift of tangible personal property. Fieldstone Farm can also be named as a beneficiary on your IRA. Gifts of retirement assets, low cost basis stock and life insurance policies can have favorable tax implications while also having a significant impact on Fieldstone Farm. Contact our Chief Development Officer for more information at (440) 708-0013, ext. 123.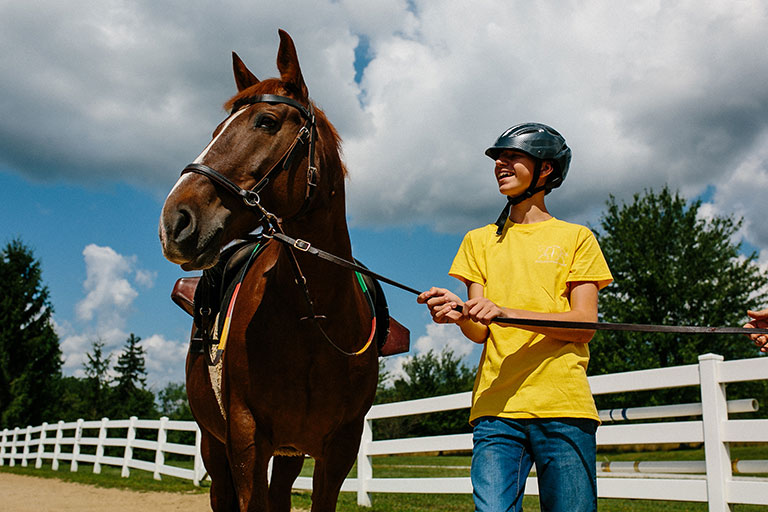 We welcome stock donations. Please contact our Chief Development Officer at (440) 708-0013, ext. 123 for delivery instructions.
All tack that is donated to Fieldstone Farm is either used in our program or is sold during our annual Tack Sale each spring. We accept donations of gently used items at our offices between the hours of 9 a.m. and 3 p.m. during the week. Our 2024 Tack Sale will be the second weekend in May at Fieldstone Farm. Please donate in advance or come shop those days for some great deals on gently used items.
Consider helping us with our wish list. Items may be dropped off between 9 a.m. and 3 p.m. during the week.
10W – 30 oil – SAE
5W – 40 oil – SAE
Davis Velcro bell boots size medium and large
Double A batteries
Double end snaps
Duct tape
Elastic leg straps
Gift cards, Big D's, Schneider's, Tractor Supply
Gorilla tape
Himalayan Rock Salt with the rope
Large push brooms
Muck buckets
Plug in style stock tank heaters
Salt blocks – small – 4 lb. block size
Salt blocks -- large -- 50 lb. block size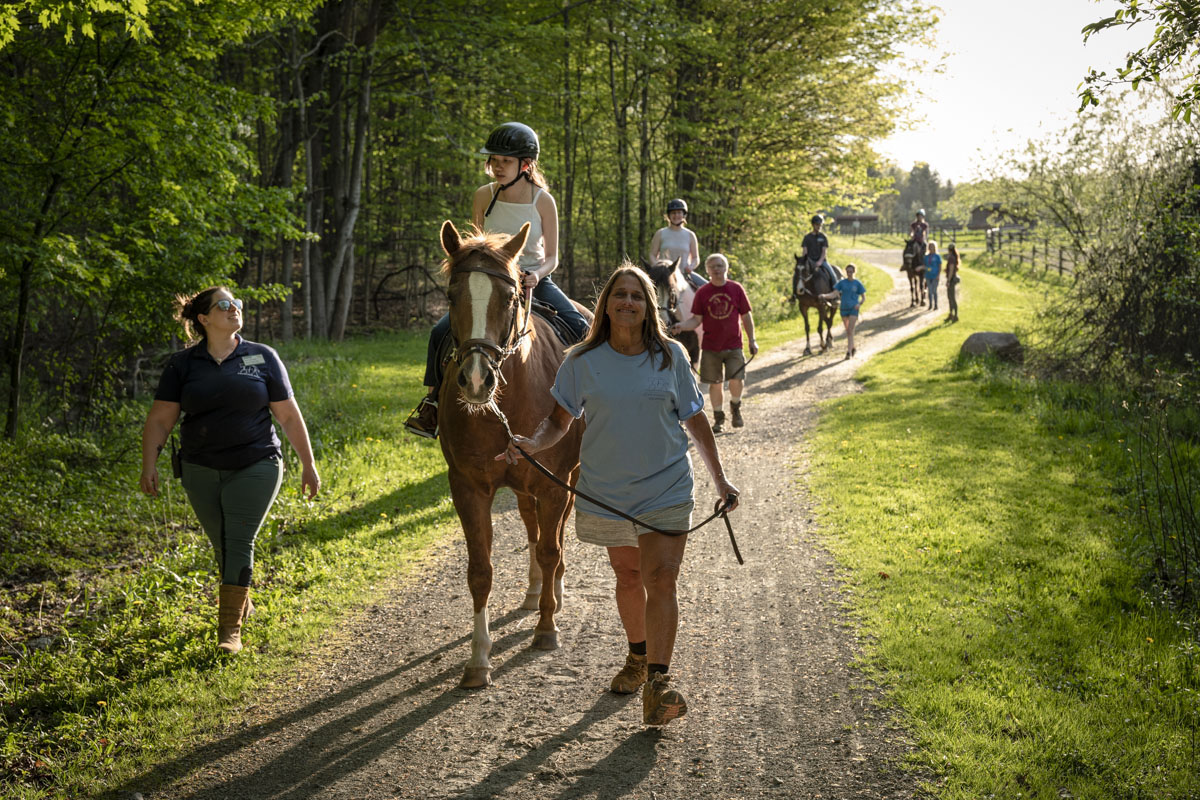 We have many ways in which you can join our incredible team of volunteers. Horse experience is helpful but not required. We offer ongoing trainings for all of our volunteers.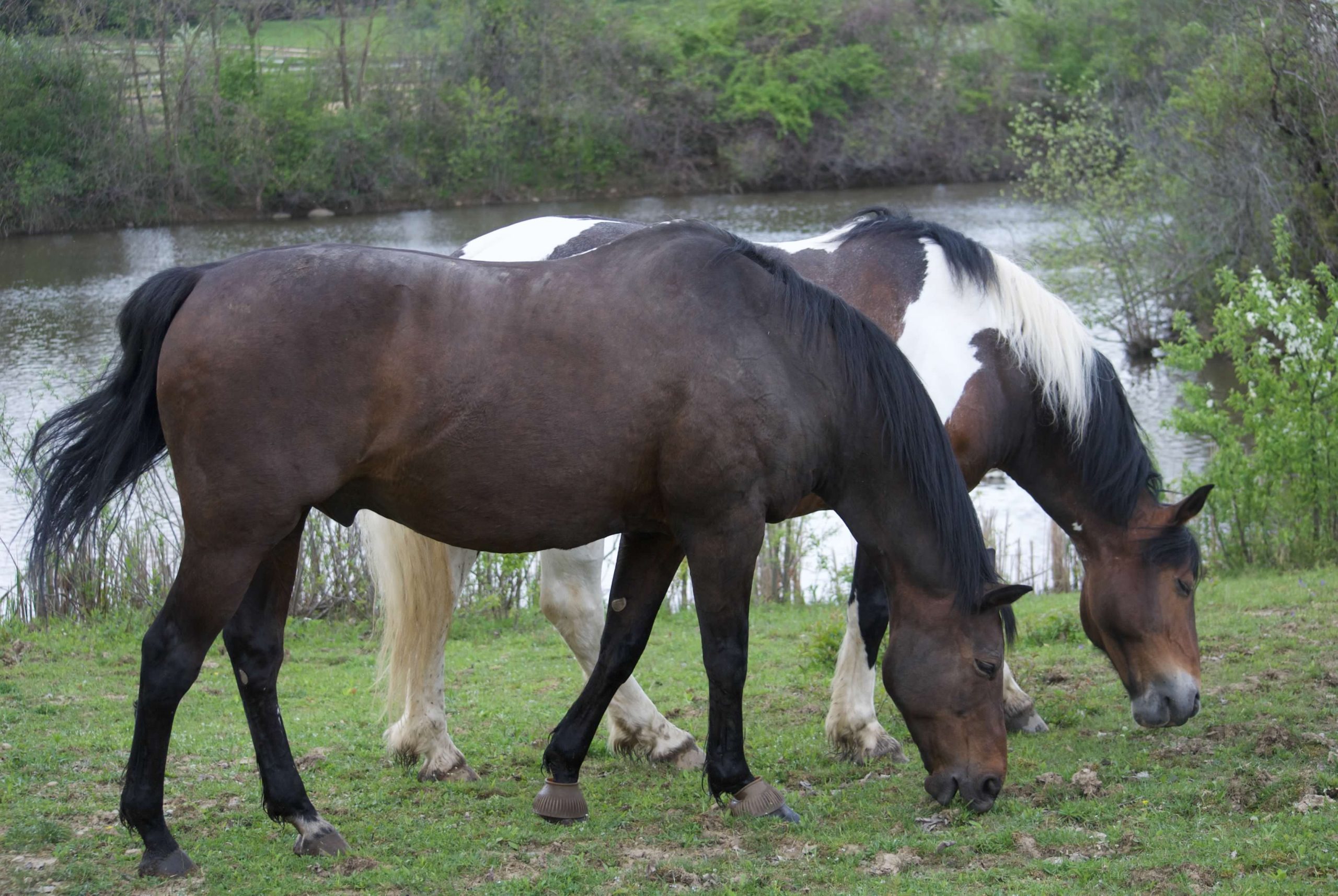 Fieldstone Farm owns approximately 40 therapy horses of various breeds. Our horses come from different backgrounds and experiences. Prior to coming to the farm, our horses often had careers as show horses, driving horses, pleasure horses, polo ponies or foxhunters. Most of our therapy horses are donated. A few have been purchased with specifically designated donations.
Learn More About Donating a Horse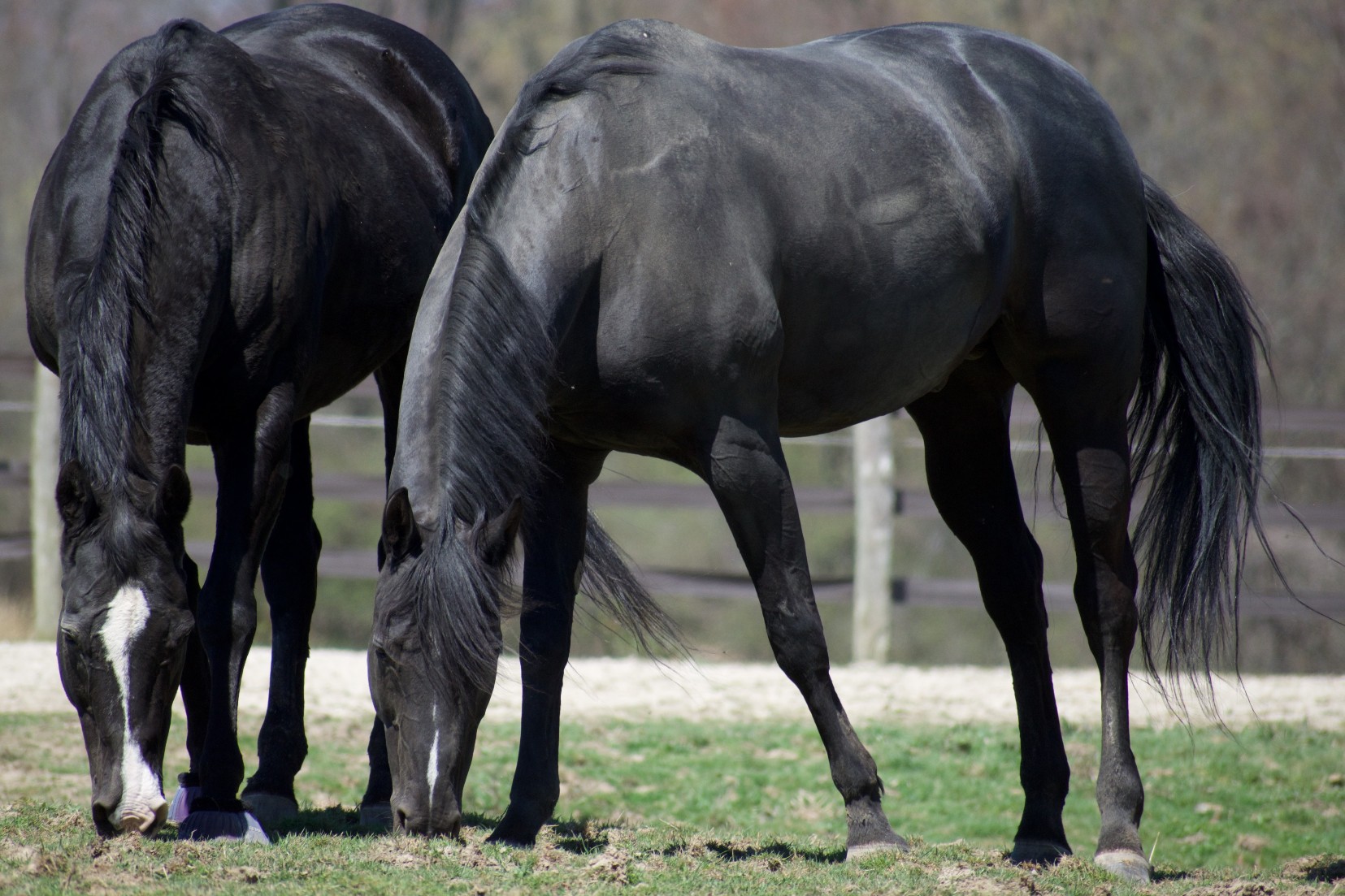 Many companies offer matching gifts to their employees donations. Your donation may be doubled! To find out if your company gives matching donations, check this list.

One of the first times Vanessa came to Fieldstone Farm, she was 10 years old and arrived with a Ziploc bag full of her birthday money to donate to Fieldstone Farm. Little did she know that 20 years later, she would be on the Board helping to raise money for the farm.