Horses help us improve our emotional and physical wellbeing. They give us:
Mindfulness — When you first meet a horse, you immediately feel their power. They naturally enable you to be fully present as they react to your presence. This mindfulness helps our students overcome anxiety, open up pathways to learning, and regulate emotions.
Empathy — While grooming a horse, you develop a connection which soothes, calms and restores emotional health. Our horses' empathetic nature helps people feel understood and not alone.
Confidence — Sitting atop a 1,500-pound horse and learning to control its gait is empowering. Horses teach us about teamwork. And it is exhilarating to feel the wind on your face as a horse carries you to places you've never been.
Strength — Riding improves posture and builds core and leg strength as our students sit tall and stretch and squeeze their legs around the horse's body. It improves balance as a rider responds to the horse's movement underneath them. Riding increases coordination as students learn to move their legs, feet, core, shoulders, hips, hands and fingers to communicate with the horse and control their speed and direction.
Learning -- The real life learning that happens at the farm can help students understand concepts that may be difficult to tackle in the classroom. For example, converting inches to feet is easier when you are measuring a horse up close and personal, rather than studying in a book. Asking children to write about their interactions with our horses, or simply reading to the horses, can improve literacy and expression. And learning geography as we expose students to our horses' origins helps bring the world to life.
We are continually amazed at how our horses adapt to our various needs to help us overcome our challenges.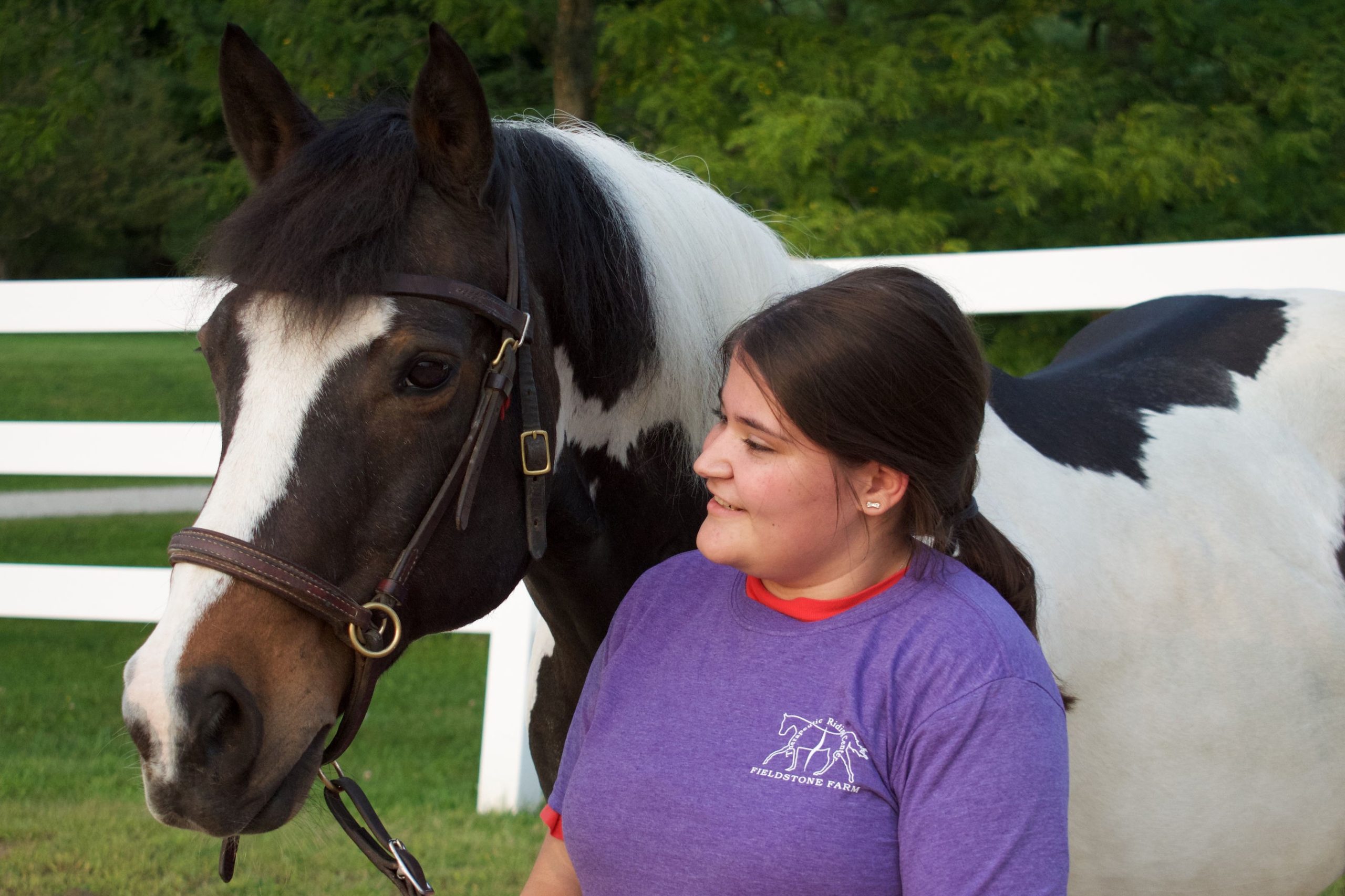 Fieldstone Farm is one of a handful of equine therapy centers in the country conducting scientific research to better understand the benefits of working with horses. We have two recently published studies exploring the benefits of equine therapy — one on anxiety and the other on PTSD. Check back for more news on our research.