We offer a variety of children and teen programs to help our students build strength, confidence and social skills.
Fieldstone Farm staff is trained to understand the diverse challenges facing people who have: autism, Down syndrome, learning disabilities, anxiety, depression, PTSD, cerebral palsy, developmental delays, multiple sclerosis, OCD, ADD, spinal cord injuries, sight impairments and many others. Our programs are customized to meet the needs of our students.
Learn more about our programs below or call to find out more information at: (440)708-0013.
Our Children and Teen Programs
Children and teens join 45-minute, group riding lessons of two to four students with similar ages and abilities. As they learn to ride, they gain confidence and enjoy the comradery of their fellow students. Instructors teach riding skills while helping each student reach their physical, social, emotional and cognitive goals. Students ride weekly, year-round. Lessons are in our climate controlled indoor arena, or outside on trail or in our outdoor arena.
Our camp runs from 9 a.m. to 3 p.m. daily from early June through early August for children aged from 6-16. Camp is designed for those interested in an enriching, outdoor experience with horses. Campers ride every day and also enjoy outdoor nature, art activities, and horse care. Our Summer Camp Schedule will be published in January and registration will be open then.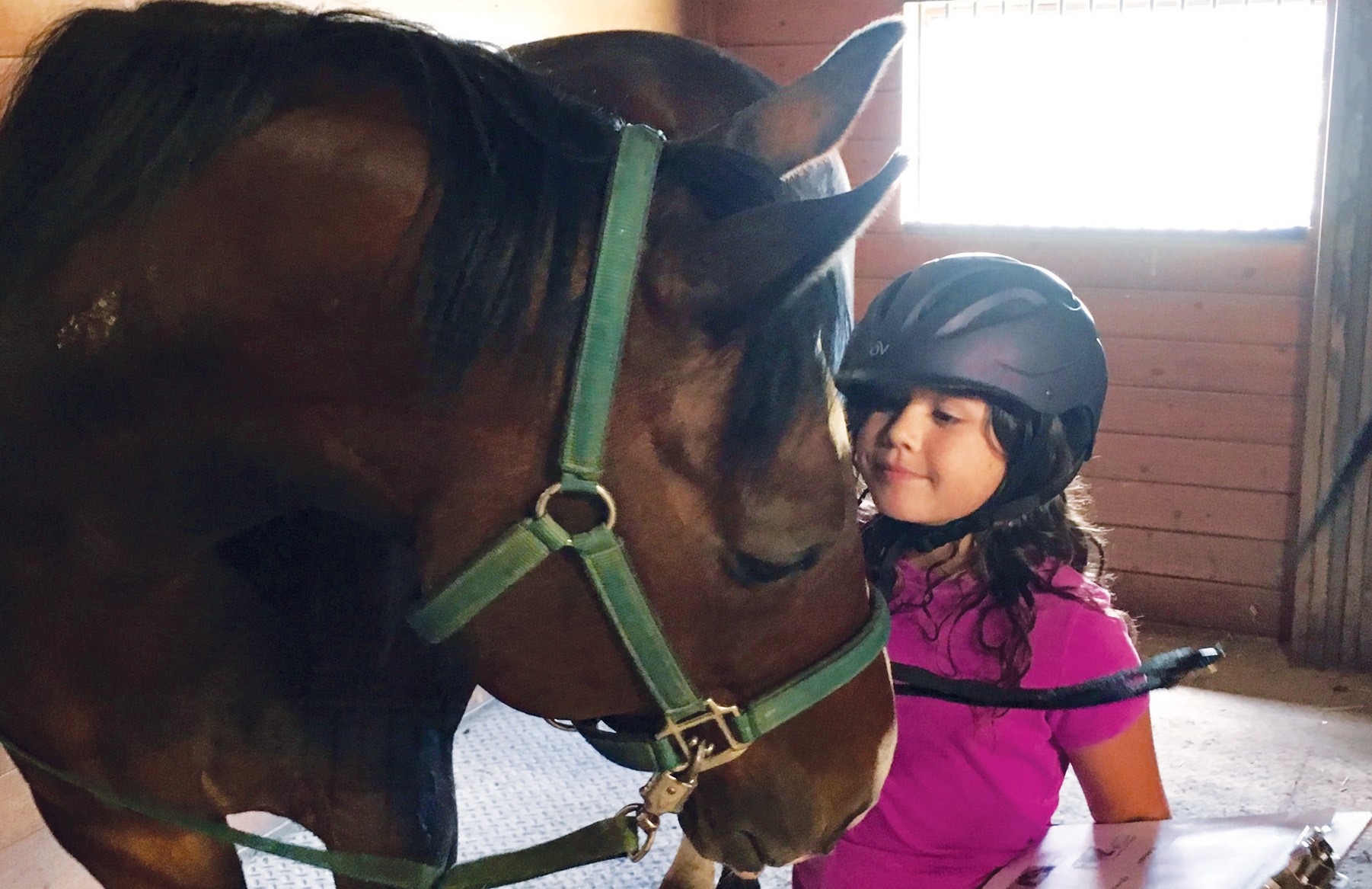 Students learn mindfulness, communication and trust while grooming, leading and working alongside our horses in the arena, out on trail or in our round pen. The one-on-one experience with a horse teaches our students about empathy, relaxation and partnership.
Our alternative high school is a place where students learn to succeed. They come from school districts across Northeast Ohio where they may have struggled in a traditional high school setting. The small class sizes and individualized lesson plans help students thrive. Gaitway is a partnership between Fieldstone Farm and Educational Service Center of the Western Reserve (ESCWR). Gaitway has been helping teens succeed since 2006.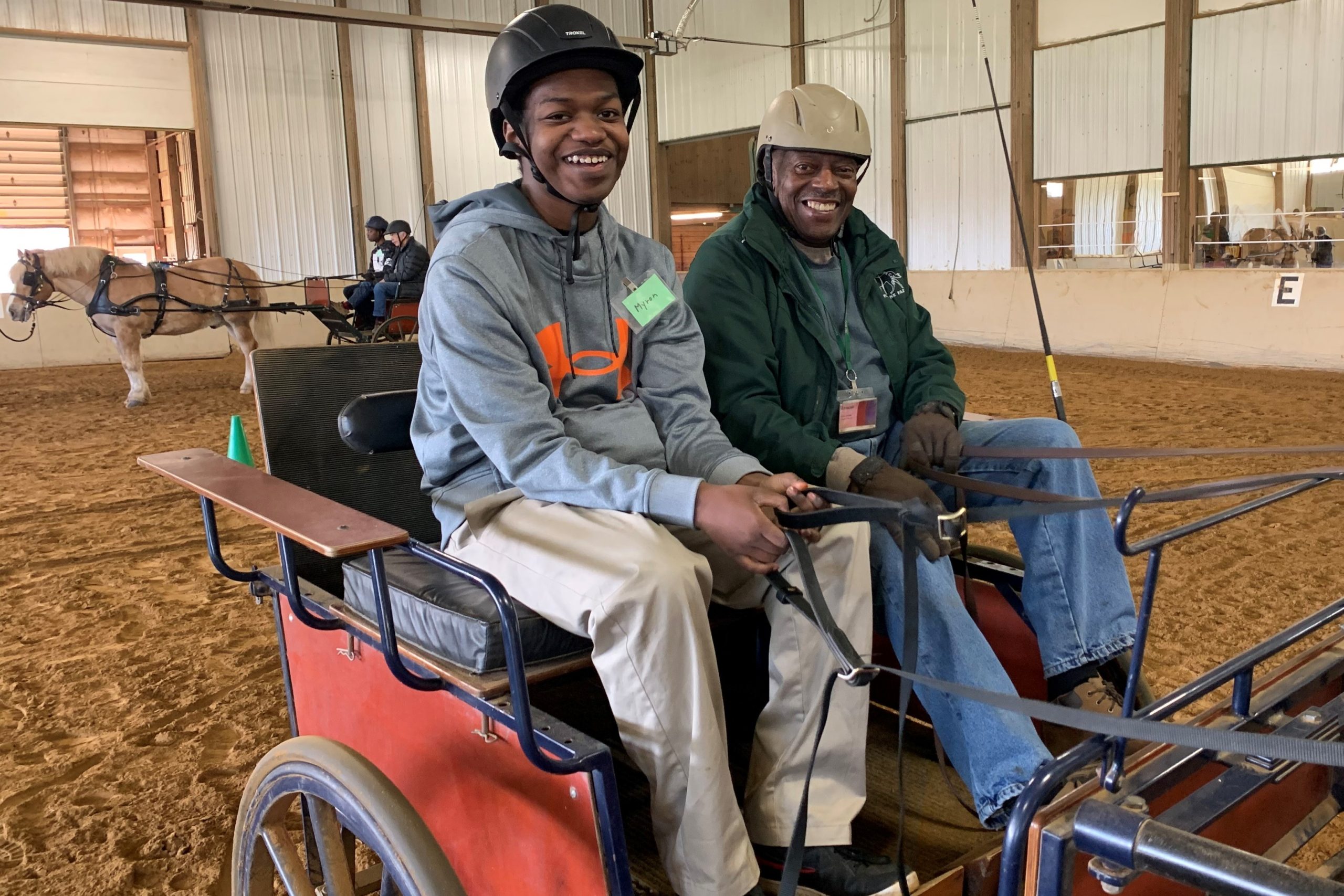 Driving a carriage can be exhilarating as students learn to partner with a horse with their voice and hands. Sitting alongside an experienced driver, students will learn how to control a carriage during a walk, trot and various patterns. Lessons are taught in our climate-controlled indoor arena, as well as outside in our outdoor arena or on trail. Our fleet of carriages are all wheelchair accessible.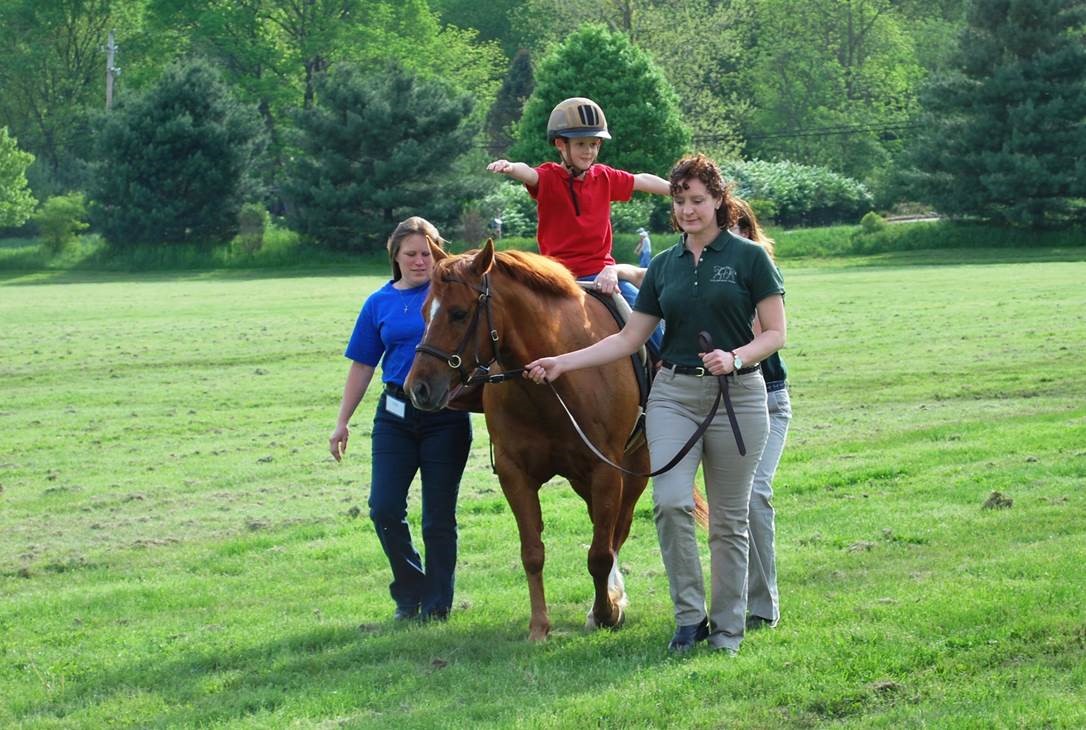 Fieldstone Farm partners with Galvin Therapy Center to create nature-based therapy opportunities for young children. Whether it is physical, occupational or speech therapy, Galvin therapists take advantage of Fieldstone's 45-acre property, barn environment and highly trained therapy horses to achieve the child's goals. For more information, please click this link:  https://galvintherapycenter.com/contact/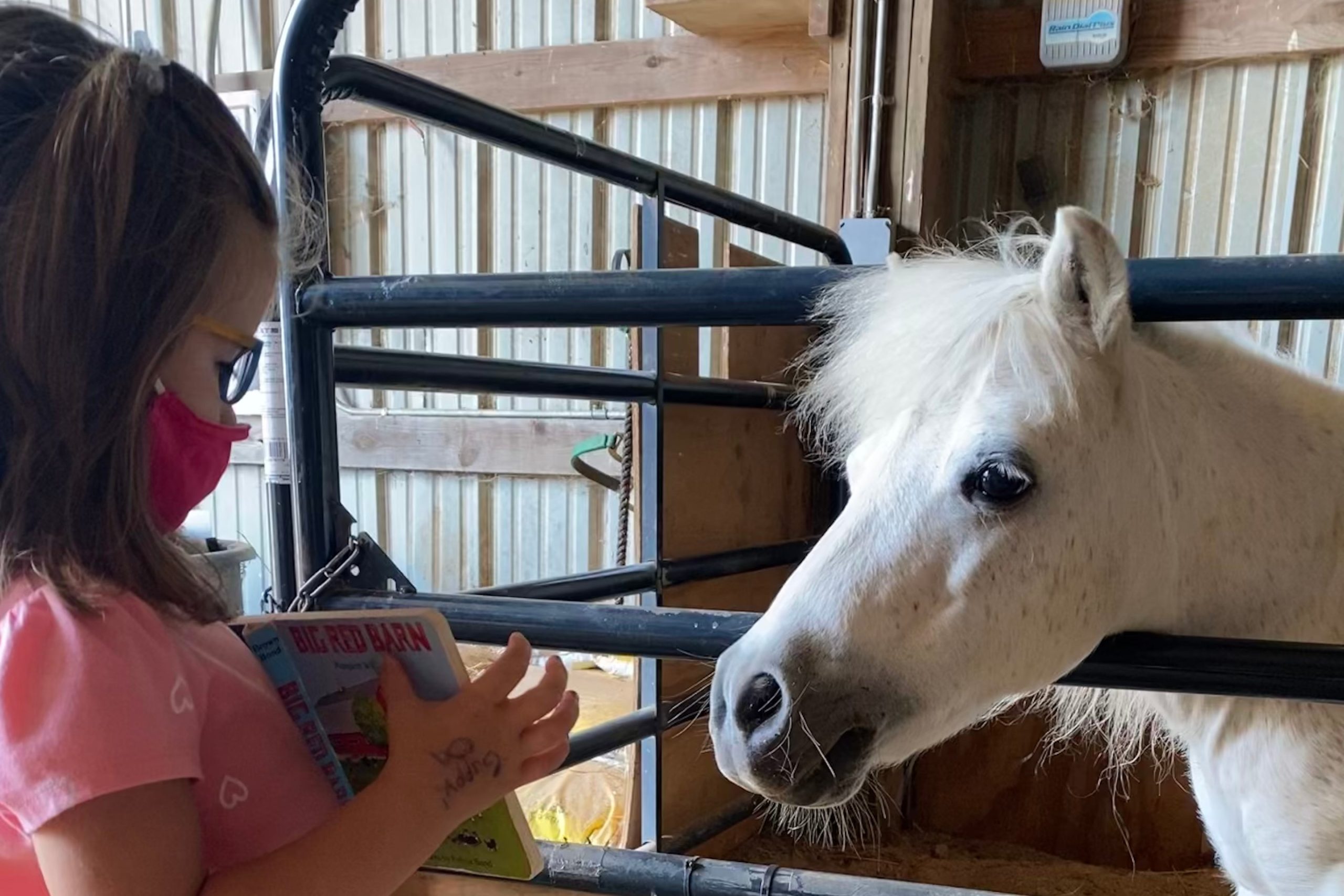 Reading out loud can be intimidating. But sharing a book with a curious, non-judgmental furry pony, can be a lot of fun. We have teamed up with the Bainbridge Branch of the Geauga County Library to offer Horse Tales to help young readers improve their literacy skills. Children spend 15 minutes reading a favorite book out loud to one our therapy horses in the barn. To sign up for the next reading session, check the Bainbridge Library calendar. Then type Horse Tales in the search bar to see the upcoming sessions. Spots fill up quickly. If you are interested in setting up a partnership with your local library or other organization, contact programs@fieldstonefarm.org or call (440) 708-0013.
Interested in learning more about horses from the comfort of home.
We host a full range of group programming for schools, non-profits and other organizations.
When 14-year-old Henry comes to the farm, he looks forward to grooming his horse, Bert, touching his soft chestnut-colored coat and checking in on his mood. One day, Henry noticed Bert wasn't himself.