Each year we offer a series of workshops to help seasoned, new and aspiring instructors and volunteers further their knowledge of therapy with horses.
Led by experts in the field, our workshops are designed to provide insight and inspiration to instructors and volunteers for supporting our equine therapy students. Sessions are open to all. Programs will take place on the third Wednesday of the month at 2:30 p.m. and are hybrid – participants can join virtually, in person or access the recorded sessions at a later time. To view the full schedule, scroll down this page. To sign up, go to our general sign up form. If you are a volunteer at Fieldstone Farm and would like to sign up or if you have any questions, email Tonya at tzimmer@fieldstonefarm.org.
Our Educational Workshop Schedule
Growing Up with Our Students: How to Keep it Spicy with Kim Berggren. 1CR Riding (or 1CE).
Overtime, our students grow-up – and so do we! If we're being honest, sometimes it is hard to teach the same student for multiple years – even as we see their gains and achievements, it can also be tiring to consistently think up new and creative ideas. This session will be a deep dive conversation into strategies to continue to grow with your student(s) and how to keep it spicy for you both. Kim Berggren is a lifelong horse person. She has been involved in the Equine-Assisted Services industry for over 25 years as an instructor, mentor, and consultant.
Autistic and Being with Horses with Naomi Nyamudoka. 1.5DE (or 1.5CE)
Participants will learn about what it is like to be autistic and how working with equines can provide a space to explore being more authentically our autistic selves. The instructor, Naomi Nyamudoka, offers a unique perspective as she is autistic. She will share her experience facilitating learning sessions with her equine partners. Instructors will learn about autism, how horses can create a safe learning and experiential environment, and opportunities to support autistic clients/students. Naomi is an autistic Counsellor and Psychotherapist based in Perthshire, Scotland. She practices both online and provides in person Equine Facilitated Psychotherapy with her herd of four.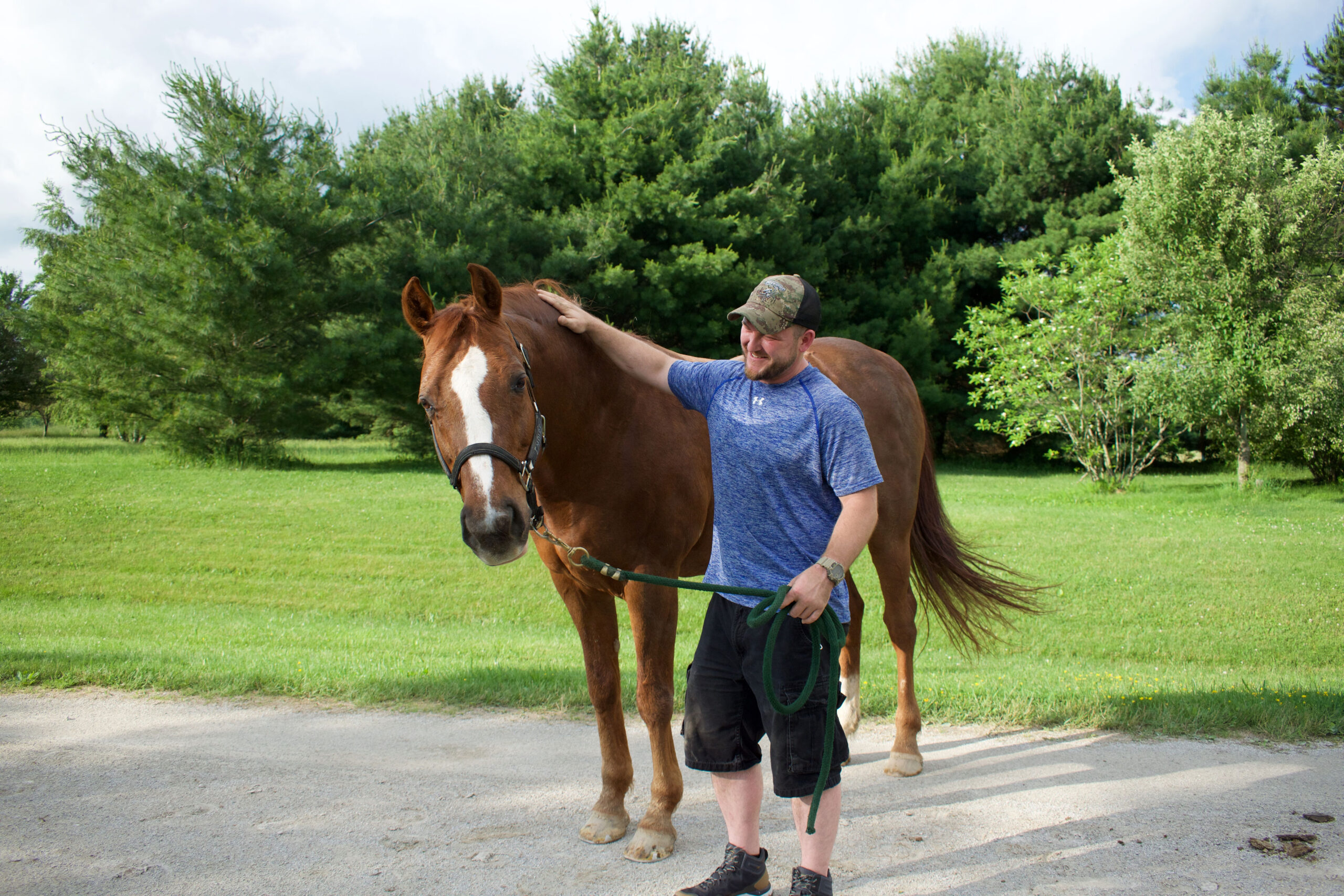 An Introduction to Emotional CPR (eCPR) with Joanna Robson, DVM. 1CE.
Emotional CPR is a public health program of the National Empowerment Center designed to help another person in emotional distress. Through the three tenets of Connect, Empower, and Revitalize, participants will learn how to be fully present with someone without the need to judge, fix, advise, or take over the story. eCPR has been taught globally to audiences of teachers, youth, law enforcement, therapists and mental health advocates, medical/veterinary professionals, business employees, and lay people alike.  Joanna Robson, DVM, owner of Inspiritus Equine, Inc., an integrative veterinary practice in the Bay Area, Calif. will teach the course. She is a lead trainer for emotional-CPR and a graduate of the University of Tennessee Veterinary Human Support Certificate program with additional certification as a Mindfulness Teacher.
Creating Creative Space: Four Unique Programs. 2 CE.
Four experts in their field will participate in a panel discussion about their unique programs at therapeutic equine centers across the country.
Allie Barnett, Executive & Program Director of Justin's Place, a therapeutic equine facility in Kentucky, will speak about  their barn buddies program which is designed for individuals age 3-12 who have a diagnosis of Autism Spectrum Disorder or Down Syndrome. She will also share about their Stable Moments program, a curriculum that uses equine assisted learning and community mentors to help improve the lives of children (ages 4-12) who are impacted by early developmental trauma.
Shannon Knapp, founder and president of Horse Sense of the Carolinas, will speak about their program for adjudicated and court involved youth. Horse Sense of the Carolinas has worked closely with local Departments of Juvenile Justice & Delinquency Prevention (DJJDP) to provide counseling services for youth and their families. Shannon is also Executive Director of Heart of Horse Sense, a nonprofit dedicated to supporting professional Equine Assisted Therapy & Learning for survivors of trauma in Western North Carolina.
Patricia, founder and executive director of Ebony Horsewomen, an therapeutic equine center in Hartford, Conn., will speak about Junior Mounted Patrol, a program offered at her facility. JMP teaches western riding skills while training young men to provide community service as they volunteer as park rangers for Hartford's historic 693-acre Keney Park. In addition to horsemanship training, they receive instruction in leadership skills, conflict management, map reading and environmental awareness. They regularly ride in local parades, representing Ebony Horsewomen.
Tasha Federinko, a CTRI and mental health clinician, will speak about Girlz in the Barn, a fun and educational girls only program designed for Tweens and Teens who are working to improve communication, regulate emotions, and enhance problem solving skills. Girls work with horses, a therapist, staff, and volunteers in outcome based activities based around the 'I Can Problem Solve' model. Among other programs and community gatherings, she runs the Girlz in the Barn Program.
Supporting Instructors with Creativity from the Parking Lot to the Arena with Toby Cross. 1CR Riding (or 1CE).
This session will share how we can begin to assess participant's needs from the time they park at the facility. This information may be new to many as it is a melding of Occupational Therapy strategies and perspective with CTRI training. From the time a participant is at the barn and shares time points to focus on, tips to evaluate needs in the moment, and other strategies to support participants. Toby Cross is an Occupational Therapist, Hand Therapist - SFMA, Y-Balance & FCE Certified, and AHCB Credentialed. She and her husband reside in Decatur, Texas on a small farm and breed working cow horses and cattle dogs. In her spare time she has been re-training her Friesian cross, Batman, as a cowpony and rope horse much to the chagrin of her husband.
Take a Breath: Addressing Anxiety Head On with Meghan Morrissey. 1DE (or 1CE).
Participants will learn how the combination of therapeutic horseback riding (THR) and cognitive behavioral therapy reduces the symptoms of anxiety for youth. The session will include talking though strategies instructors and volunteers can use in lessons to talk about anxiety as it comes up for students, and activities that can help teach and strengthen coping skills without formal CBT training. The discussion will also include strategies for communicating with and engaging parents/caregivers. Meghan Morrissey is a licensed clinical social worker and licensed addictions counselor who integrates equine interactions into mental health therapy. Meghan enjoys direct practice with clients, but also enjoys research and has maintained a faculty appointment at NYU Child Study Center, where she co-authored a manualized treatment entitled Reining in Anxiety.  She has also published numerous articles on the topic of equine interactions and mental health.