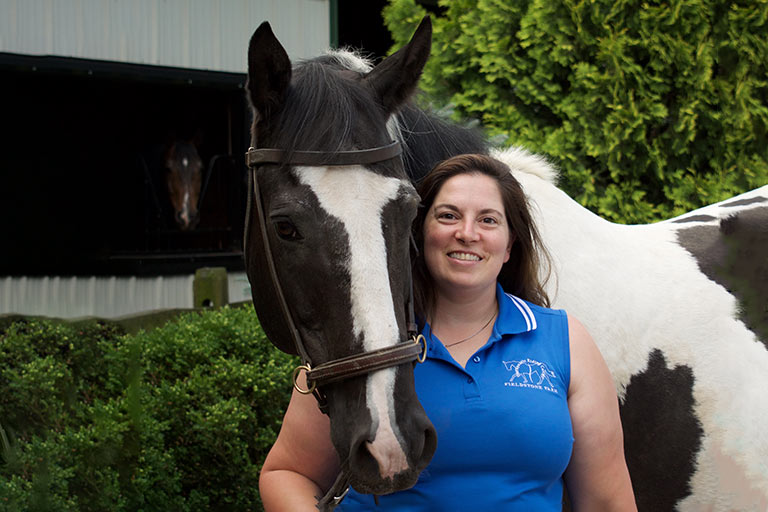 Aviva Recognized for Outstanding Work!
March 3, 2023 — Join us in congratulating our very own, Aviva Vincent, Director of Program Quality, who has been awarded 2023 PATH Region 4 Credentialed Professional of the Year. PATH is the governing organization for therapeutic horsemanship worldwide and with this award, she is now eligible for the national honor as Credentialed Professional of the Year which will be announced in the fall.
Aviva is an outstanding member of our team heading up our veterans programming and research efforts. She serves on the PATH Board of Directors and is the chairperson of their Diversity, Equity and Inclusion committee. Aviva is also an assistant teaching professor at Syracuse University's Falk College of Social Work, an instructor of animal-assisted interventions at the University of Tennessee in its Veterinary Social Work Certificate Program and the co-owner of the only Veterinary Social Work private practice in Northeast Ohio.
Congratulations Aviva! We are so proud!