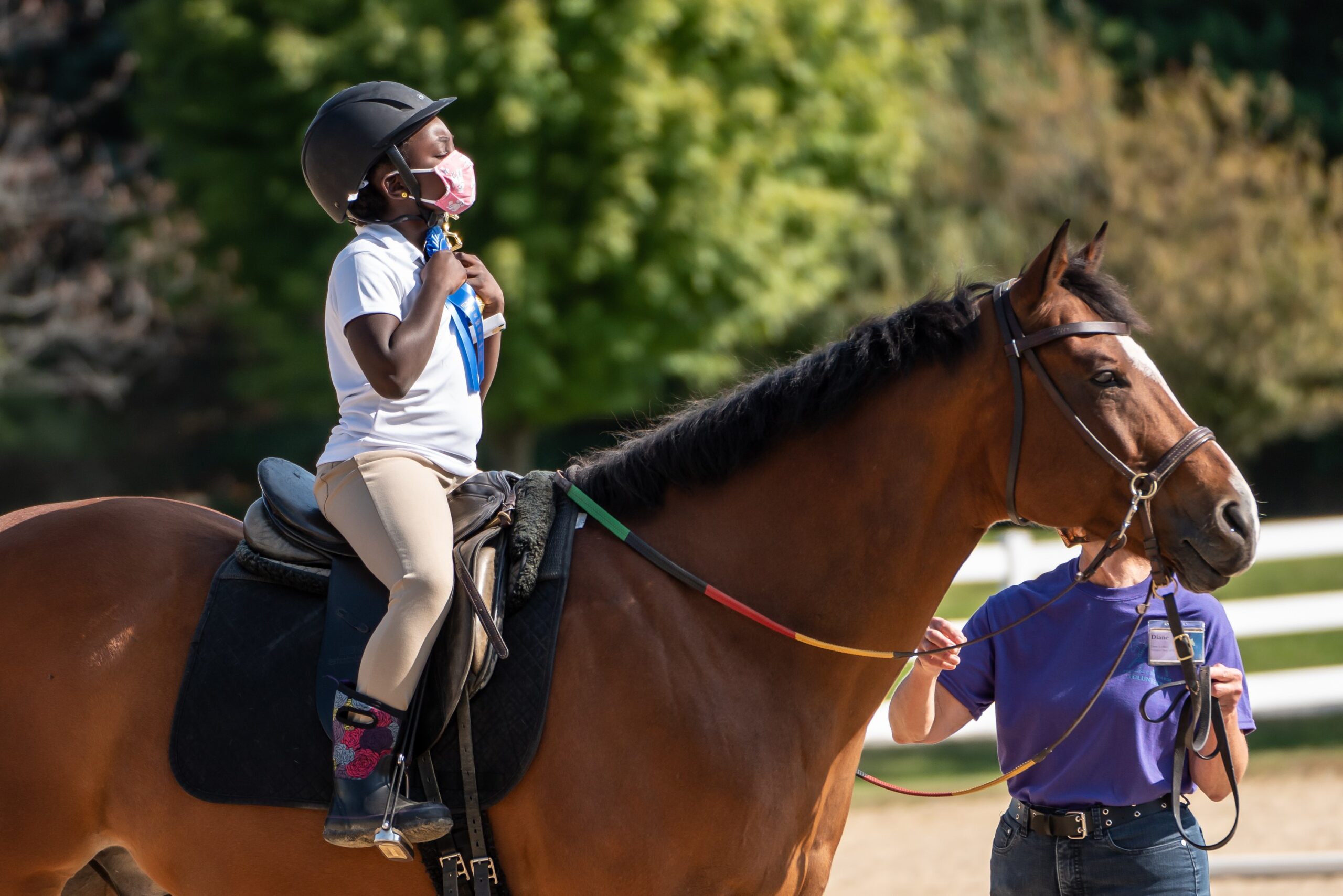 Dec. 9, 2020 – One positive outcome of the pandemic is learning what's important in our lives. During our temporary closing this past spring, the barn was unusually quiet. We missed the cheerful sounds of children and adults greeting our horses and celebrating their "Little Victories."
We heard from our students about how life without their therapy horses was not the same. Horses help them to relax and take their mind off of daily struggles. They help them improve balance, build strength and gain confidence that transfers into all other aspect of their lives. Our closing left a huge hole but once we began reopening in June, many of our students were able to reunite with their favorite horses and the enthusiastic voices and many smiles, albeit behind masks, were back! Even the horses were happier!
For those who have been unable to return just yet, or have been sidelined because of the rising cases, our staff has been very creative in providing virtual lessons and activities, posting educational videos on our website and offering tele-health services. It has been a wonderful way to stay connected.
While anyone who has been fortunate enough to be around a horse knows what a difference they make in your life, the pandemic reminded us all just how much of an impact they have. Please join us, this year especially, in helping to continue to make these experience possible. Click here to donate. Stay safe and healthy!