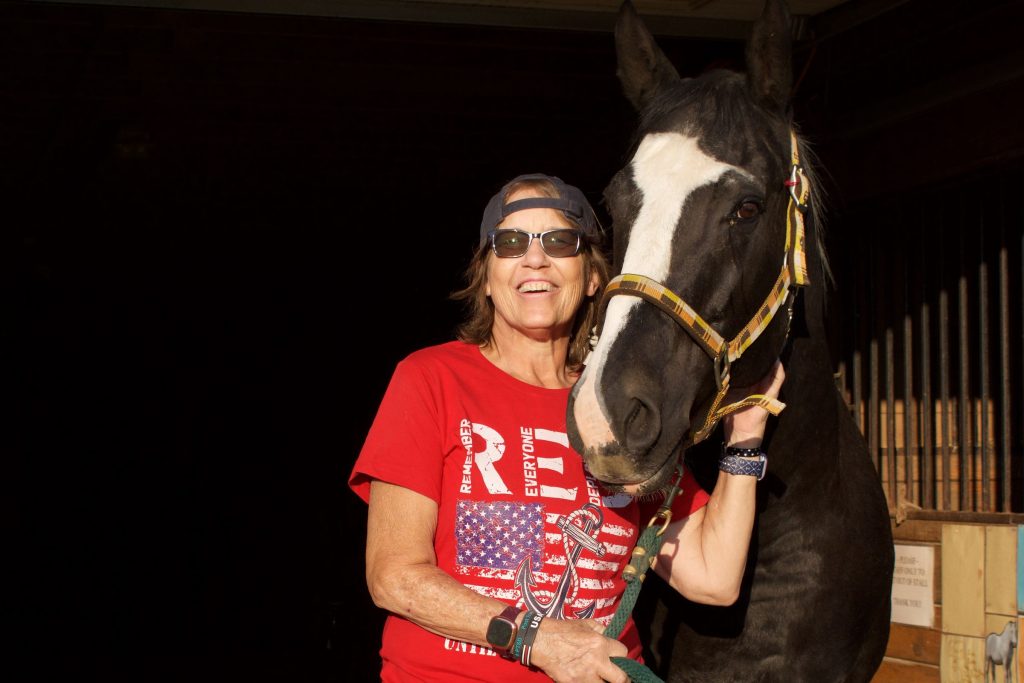 Horses Increase Mindfulness of Veterans
Title of study: Mind Full or Mindful? A Cohort Study of Equine-Facilitated Therapy for Women Veterans.
In 2021, we conducted a study to explore the benefits of partnering with horses for female veterans seeking to increase mindfulness. Leading the team was Fieldstone Farm's Aviva Vincent, PhD, LSW, Director of Program Quality, and a group of psychology students from Case Western Reserve University. Female veterans demonstrated significant increases in self-identified mindfulness throughout the duration of the equine intervention.
Three measures (Toronto Mindfulness Scale, Mindfulness Survey, and Program Evaluation) were administered to participants to assess self-identified mindfulness pre- and post-equine intervention. The Mindfulness Survey responses pre-intervention ranged from 2.3 to 6.5 with a response range of 0 to 10 (M = 4.59, SD = 1.29). The post-intervention Survey responses ranged from 6.7 to 9.2 (M = 8.2, SD = 0.69). A paired sample t-test found a significant difference in the scores from pre-intervention to post-intervention conditions (t= −9.43, df = 13, p< .001). The evaluation responses included positive feedback specific to the activities of grooming and "Breathe With" where each veteran strives to breathe together as one with their horse. "The horses have taught me a lot about myself," commented one veteran, which was a common theme across respondents.
For more about this study, read the full published article.