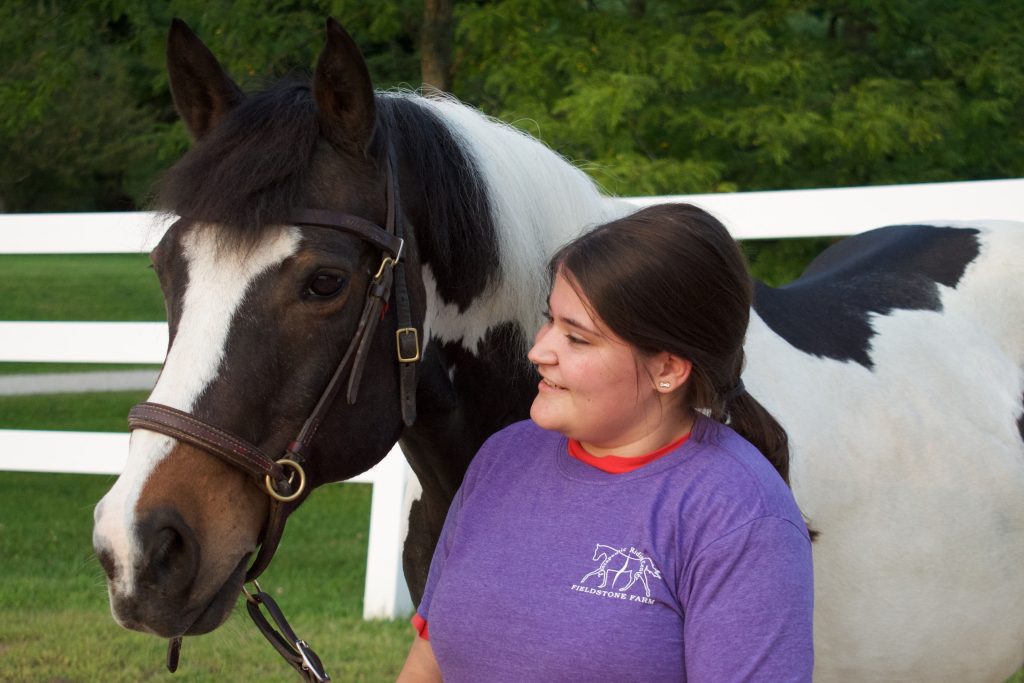 Jackson is Perfect in Every Way
April 2020 — Jackson is one of our all-time, go-to horses. He's dependable, even-tempered and has a nice consistent trot. He's loved by
everyone he meets. A 14-hand Haflinger/Paint, Jackson had been happy and healthy since he joined the herd 18 years ago, until a sudden episode this past spring.
Jinene, our equine director, was clipping his winter coat and noticed he wasn't himself. Walking didn't help. He continued to fuss and paw and then started to breath heavily. Within a half hour our team determined he needed to go to the Equine Specialty Hospital. Dr. Milligan quickly evaluated Jackson and recommended immediate surgery which saved his life. His intestine had wrapped around itself causing a lot of pain and bloating. Thanks to the swift action of both our team and Dr. Milligan, they caught it early and the damage was minimal, leading to a full recovery.
After months of rest and relaxation, Jackson is now back in lessons and is as perfect as ever. We are grateful to our barn team and Dr. Milligan for saving his life so that he can continue to aid and comfort our students.
Jackson is one of 40 horses in our herd of 20 different breeds including a Kentucky Mountain Horse, Oldenburg, Percherons, Quarter Horses, Selle Français and Thoroughbreds.