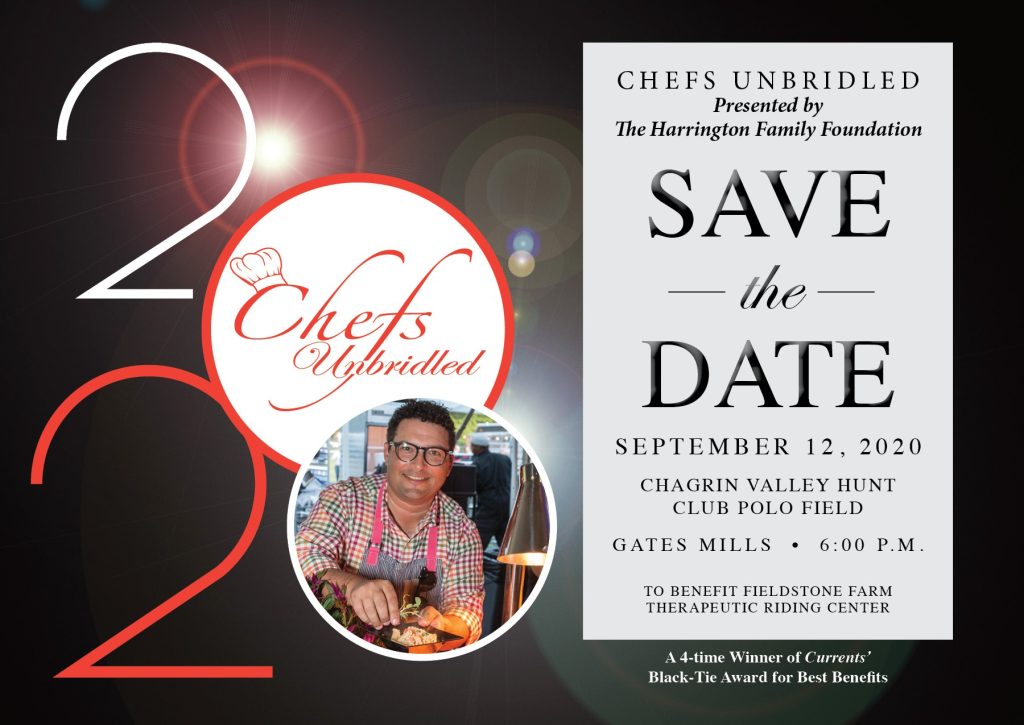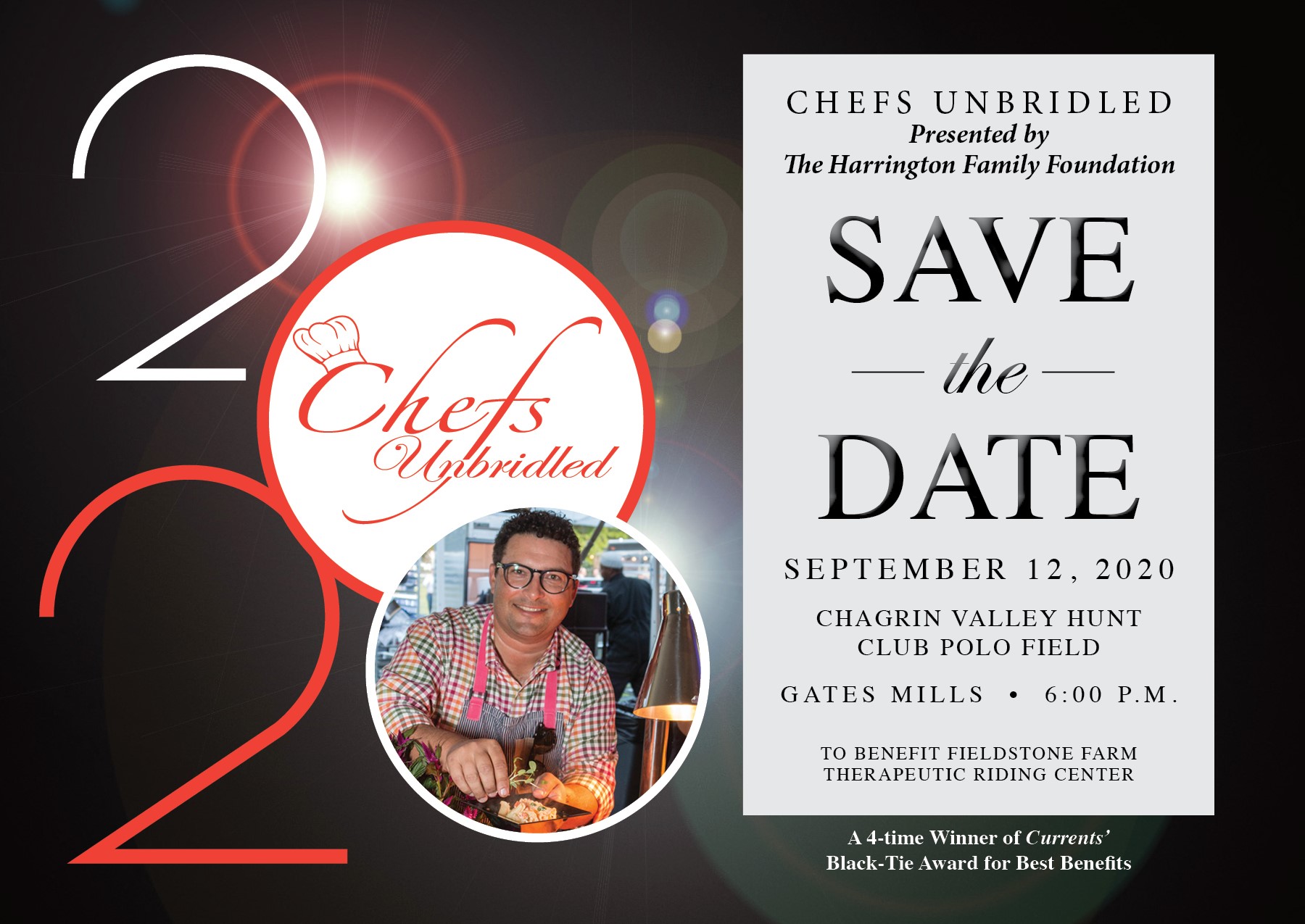 Save Sept. 12 for Chefs Unbridled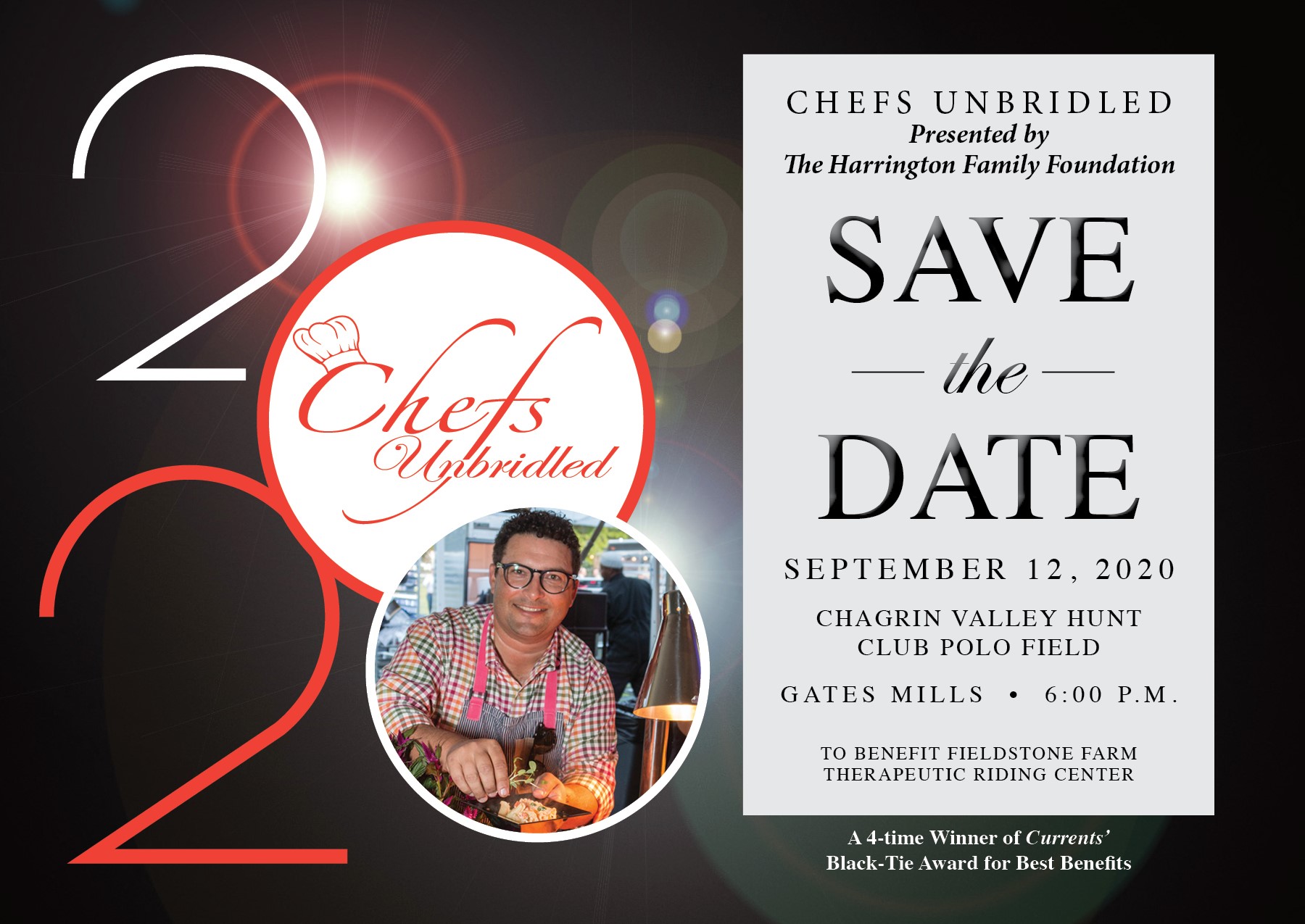 Feb. 25, 2019 — Our annual fundraiser, Chefs Unbridled sponsored by The Harrington Family Foundation, is slated for Saturday, Sept. 12. Be sure to mark your calendar — you don't want to miss this ever-popular event under the stars at the Hunt Club Polo Field in Gates Mills.
Once again, celebrity chefs, led by Chefs Scott Kuhn and Chris Hodgson of the Driftwood Restaurant Group, will serve up a seasonal culinary extravaganza at the annual tasting dinner to benefit our Fieldstone Farm students. For more information, contact mfoster@fieldstonefarm.org.