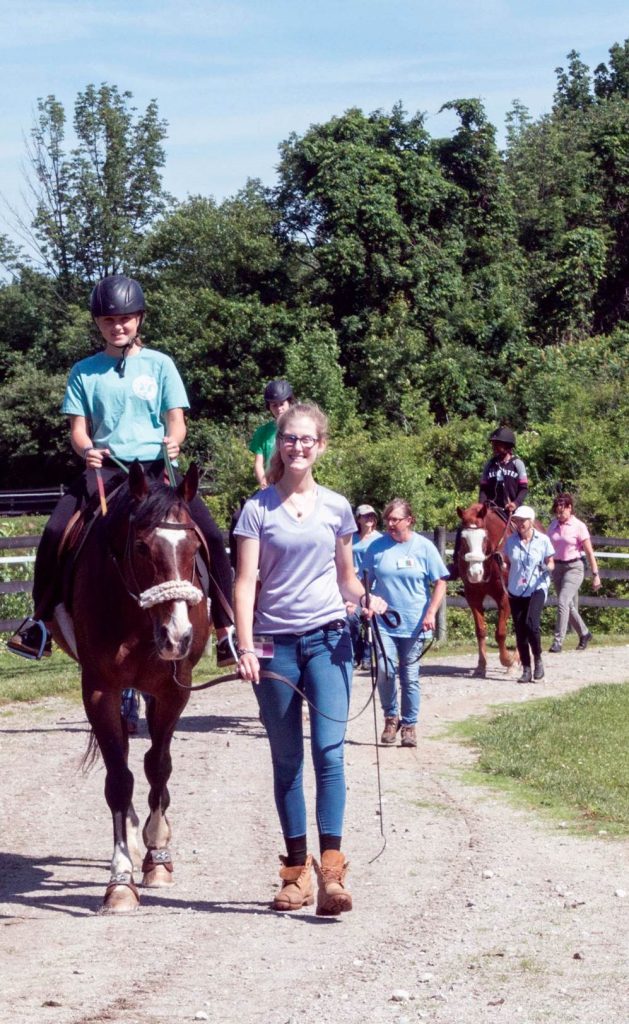 April 29, 2019 – It is not too late to sign up for our Summer Camp where campers ride, explore our 45-acre farm, and make new friends. Our weeklong camps run from 9 a.m. to 3 p.m., June 3 through August 2 and spaces are still available in the following weeks: Picasso's Ponies, June 3-7; What's Up Doc, June 24-28; and Carnival, July, 8-12.
Instructors are specially trained to bring out the best in children with special needs. Siblings and friends are welcome too.
Register now as spaces are filling up fast!  For more information on camp availability, themes, prices, dates and more, click here or contact Winni at 440-708-0013, wspisak@fieldstonefarm.org to register.