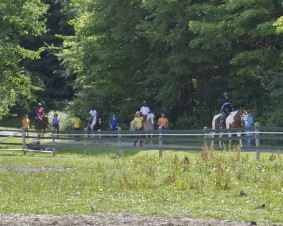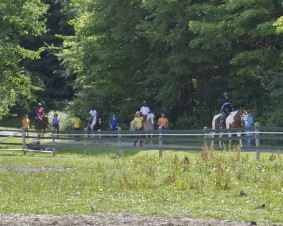 April 12, 2016 — This week marks National Volunteer Appreciation Week. From all of the staff at Fieldstone Farm, we want to sincerely thank all of our hard working volunteers for their time and devotion. 
The heart of a volunteer is not measured in size, but by the depth of the commitment to make a difference in the lives of others." ~ DeAnn Hollis
No truer words could be spoken about volunteers. The depth of our volunteers' commitment is priceless to the staff and the students every day. Because of the dedication, spirit, and love that our volunteers show every time they walk through our doors, we can help our students reach their goals. We rely on more than 250 volunteers each week in order to run our classes, and in 2015, our volunteers donated more than 20,000 hours of their personal time. This time is valued at nearly $500,000.
To honor these amazing volunteers, we will host a dinner in their honor on May 14 at the farm. The President's Volunteer Service Awards and other top honors will be presented. Thank you for making a difference in the lives of more than 1,000 students each year.