Generously sponsored by The Thomas and Mildred Taylor Fund of The Cleveland Foundation and The Walker Family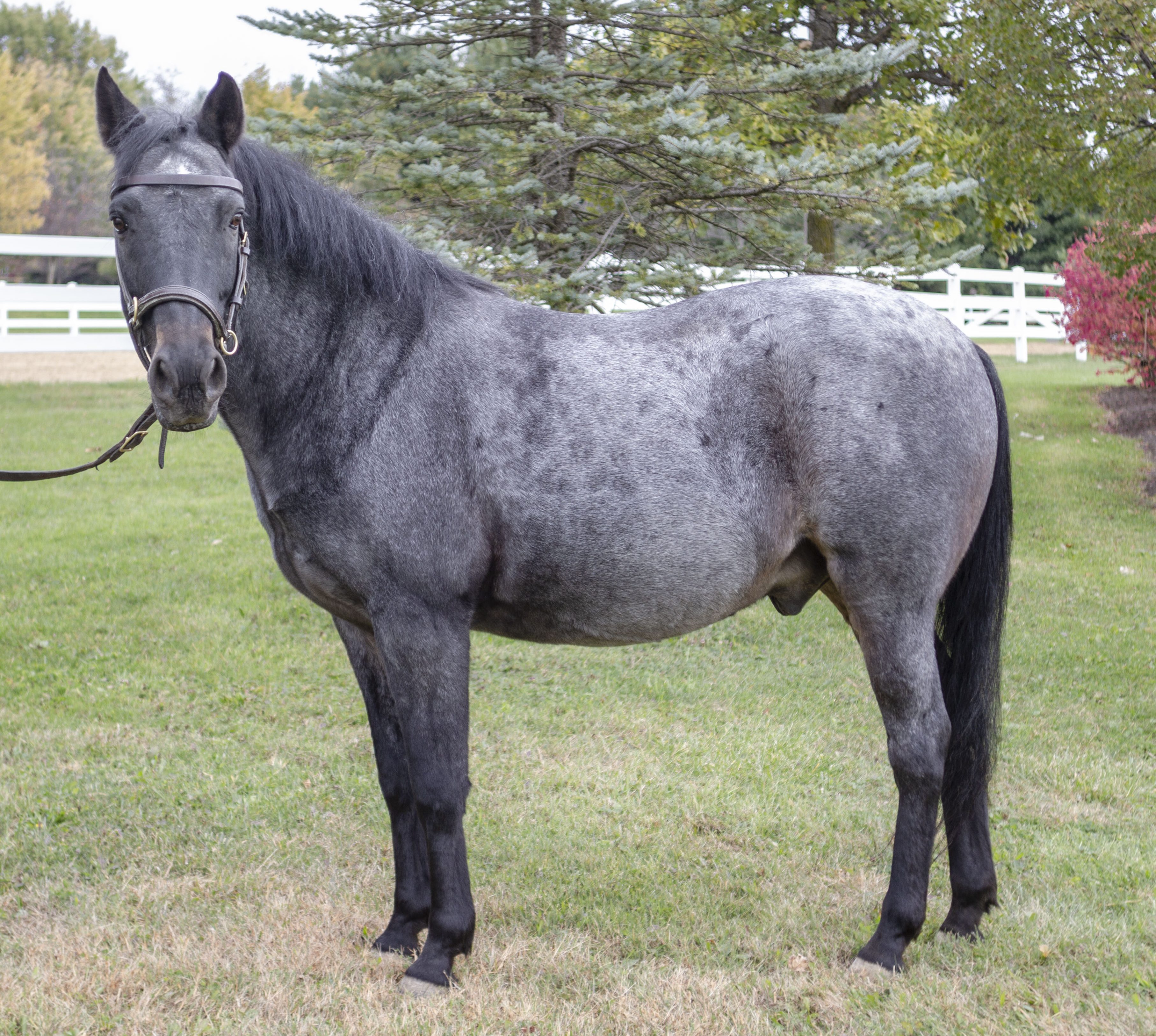 Well hello, my name is Blue. I am probably the cutest and most personable little Paso Fino quarter horse you will meet. I am a very unique color, bay roan, so I do stand out in the crowd. I was born in 1997 and have done lots of various things throughout my life. I have been ridden extensively on the trail and have been to Rich Bradshaw's for the obstacle course challenges. I even did some cow sorting; that was pretty fun! I was donated in July of 2018 by Dianne Gotschall. She trail rode me a lot and her grandkids would take me out for rides too! I am very easy to ride and get along with, as I do know my stuff. I am eager to please and have impeccable ground manners.
At 14 hands tall I am a great size for lots of different riders. I love to be groomed and I can stand there all day! I even pick up my hooves before you ask. I am very well trained.
Being that I am part Paso Fino I do have a very active walk. I am gaited too but I do know how to trot. I am very responsive to your voice and body language, so I am very easy to lead. I may need a gentle half halt now and again to remind me to slow down.
I love all the activities in the ring and of course I love going outside. Please keep an eye on me when we go on the sensory courses as I may try to grab a quick snack.
I am a very patient, easy going gentleman, so I am quite busy here – I can't wait to meet you all!