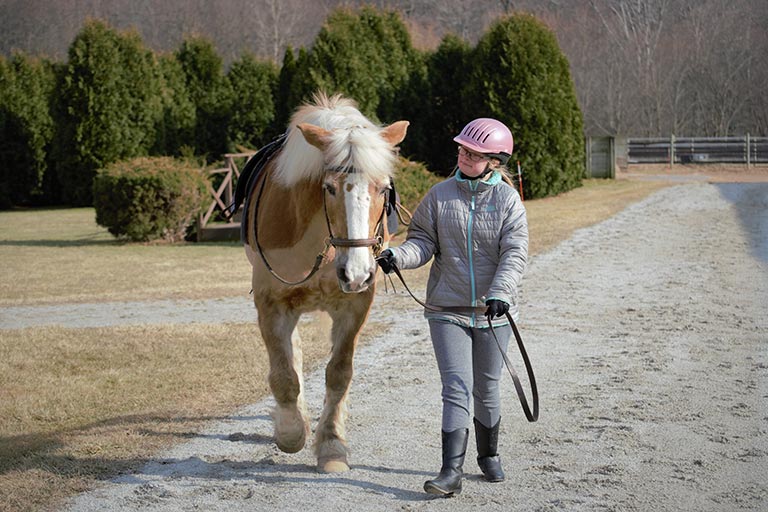 April finds a home at Fieldstone
April's eyes light up as she walks down the barn aisle in search of Mitch, her favorite horse at the barn. "Hi Mitchiepoo," she says affectionately as she gently gives him a hug and a pat. She then greets her instructor with a big smile and a hug.
April has Down syndrome, and started riding at Fieldstone Farm at the age of five. Now in her twenties, she feels right at home at Fieldstone.
"April brightens up our weekly class with her happy smile and affection for her volunteers and fellow students. She has become a skilled rider walking and trotting Mitch independently. We are all so proud of her achievements!" says Leslie, her instructor.
Her mom smiles in delight thinking about all that her daughter has accomplished since she began riding as a little girl at Fieldstone Farm. Riding has given her confidence, strength and the coordination to participate in many other activities, such as riding a bike, running and swimming.
April loves the social aspect of Fieldstone. She has made many friends over the years and looks forward to seeing the students and volunteers in her class each week.
Her favorite moment at the farm? She says there are so many, but the one that stands out is winning her first blue ribbon at one of our horse shows a few years ago, and then, just moments later, winning her second blue ribbon on the same horse!