We are eager for you to join our incredible group of volunteers – here's how to get started:
Click here to complete a Volunteer Application Form on-line. All volunteers must be at least 14 years old. The minimum commitment will be one 1.5 hour session each week for 12 weeks.
We will contact you when we have an opening that fits. Please understand that it may take up to two or three months to find an opening that fits your schedule and expertise.
Sign up for a two-hour volunteer orientation session. We will call you to work out a time that suits your schedule. If you are under 18 years of age, you must have a parent or guardian sign all sections.
For your safety and the safety of others, please follow these clothing and equipment guidelines when coming to the farm.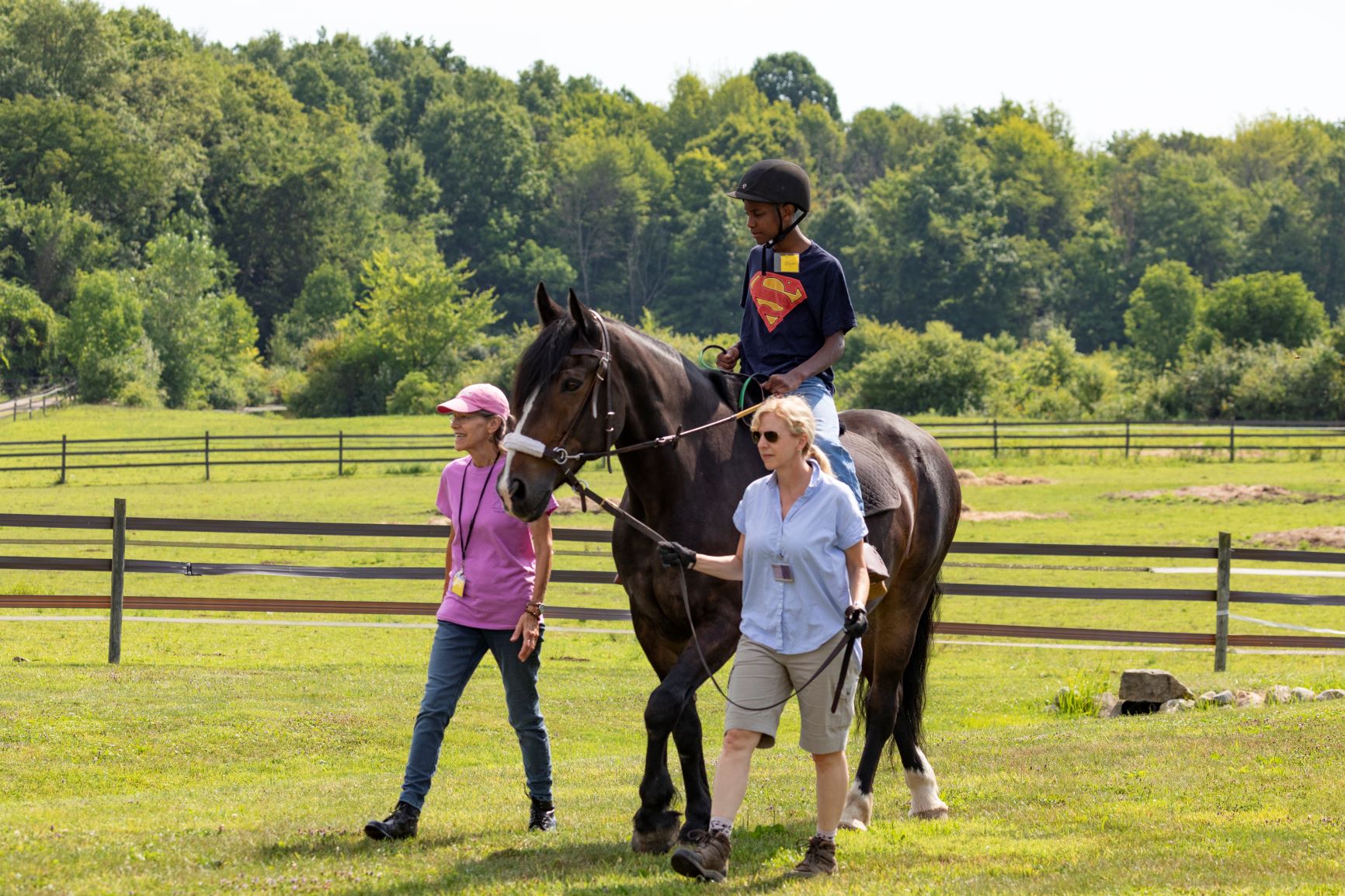 Please click here for our COVID-19 protocol page for more details.
Jeans or sturdy cotton trousers are best. Loose, baggy jeans should be secured with a belt. Sturdy shorts are permitted (not too short please).
Avoid dangling earrings or other jewelry. Necklaces and scarves should be worn under shirts/jackets during activities around horses.
Choose a sturdy-sole shoe that fits securely on the foot and will not slip off while walking in the barn or arena. Shoes with bulky soles, clogs or open-toed shoes are not safe in the barn and are not allowed. Shoes with laces must be securely tied. Absolutely no sandals are permitted in the barn area. Do not wear boots with a steel toe, they are dangerous if stepped on by a horse.
Dress in plenty of layers as the weather changes. Short sleeves (not sleeveless) shirts are best in the summer heat. Keep loose clothing/jackets buttoned or zipped. Please bring appropriate clothing, including hats and gloves, for the winter months.
Thank you for your interest!