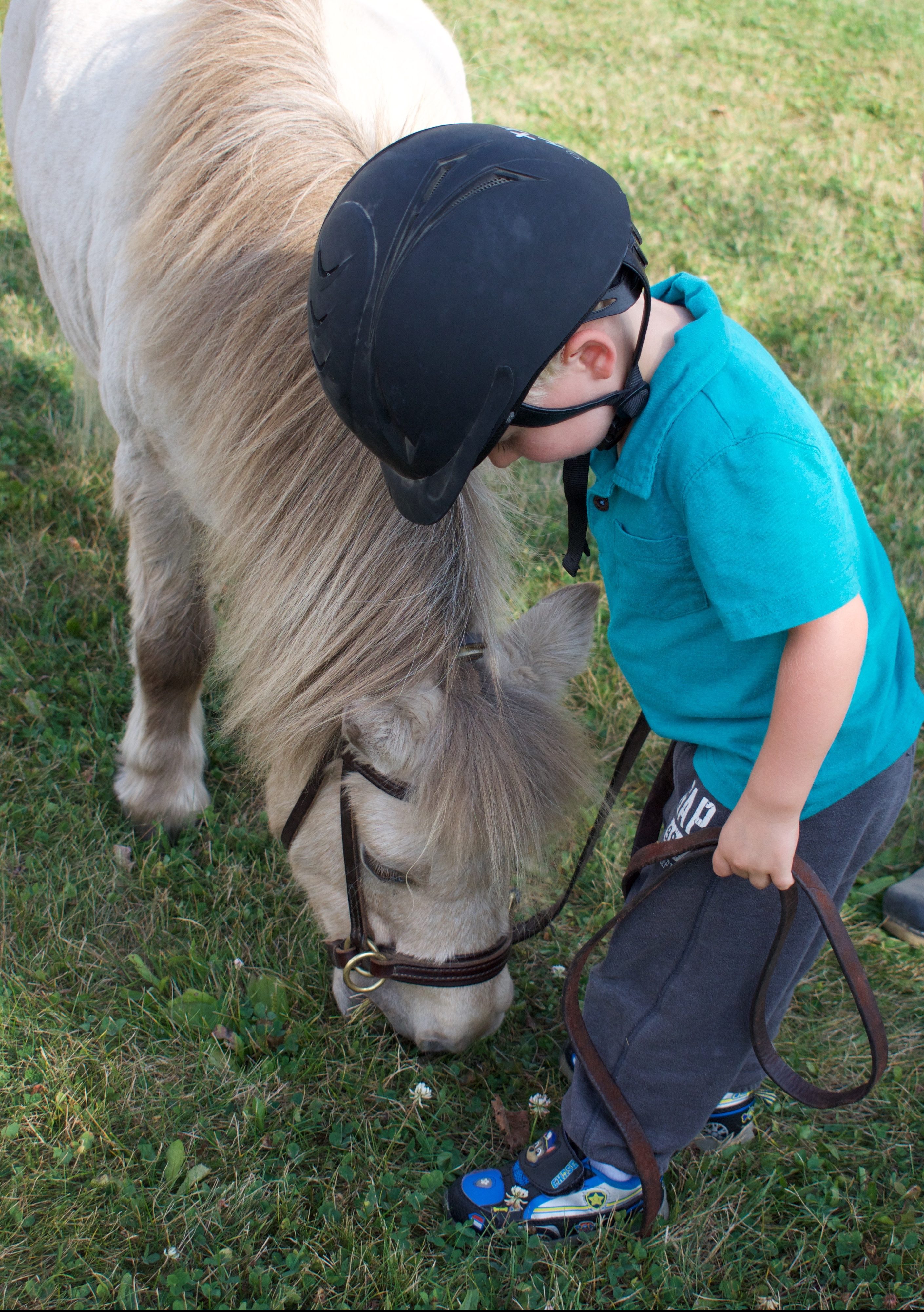 Nov. 27, 2017 — We have just kicked off the year-end annual fund campaign.  Your contributions help make it possible for many to experience the therapeutic and healing power of our horses. To give you an idea of how your support makes a difference, check out a story of one of our many students at Fieldstone Farm.
Siblings Crew and Cambry have daily challenges. Crew was born with a disorder that delayed his muscle development, coordination and speech. And Cambry has a visual impairment that not only affects her sight, but also her balance and strength. They came to Fieldstone Farm this summer to accelerate their treatment at the recommendation of their therapist at Cleveland Clinic.
Already our horses have made a difference. When Crew first came, he could not lift his arms above his head. After working with our physical therapists and therapy horses, he now can hold himself upright, put his arms above his head and balance on the horse, all while having fun. "I wasn't sure he would ever be able to do this!" says his mom, Kendra.
Cambry has excelled too. She started in our physical therapy program and has advanced to our therapeutic riding lessons where she is learning to control and ride horses. "She's so confident and strong now, "says Kendra, who drives an hour each way every Monday to bring her children to the farm.
"It's remarkable how much progress they have made in such a short time, says Katie, one of our physical therapists, who sees patients surpass expectations with the help of our horses. Crew and Cambry are two of our more than 1,300 students who benefit from the healing power of our horses each year.
Join us in making even more of these achievements possible. To contribute to our annual campaign, please click here to donate.