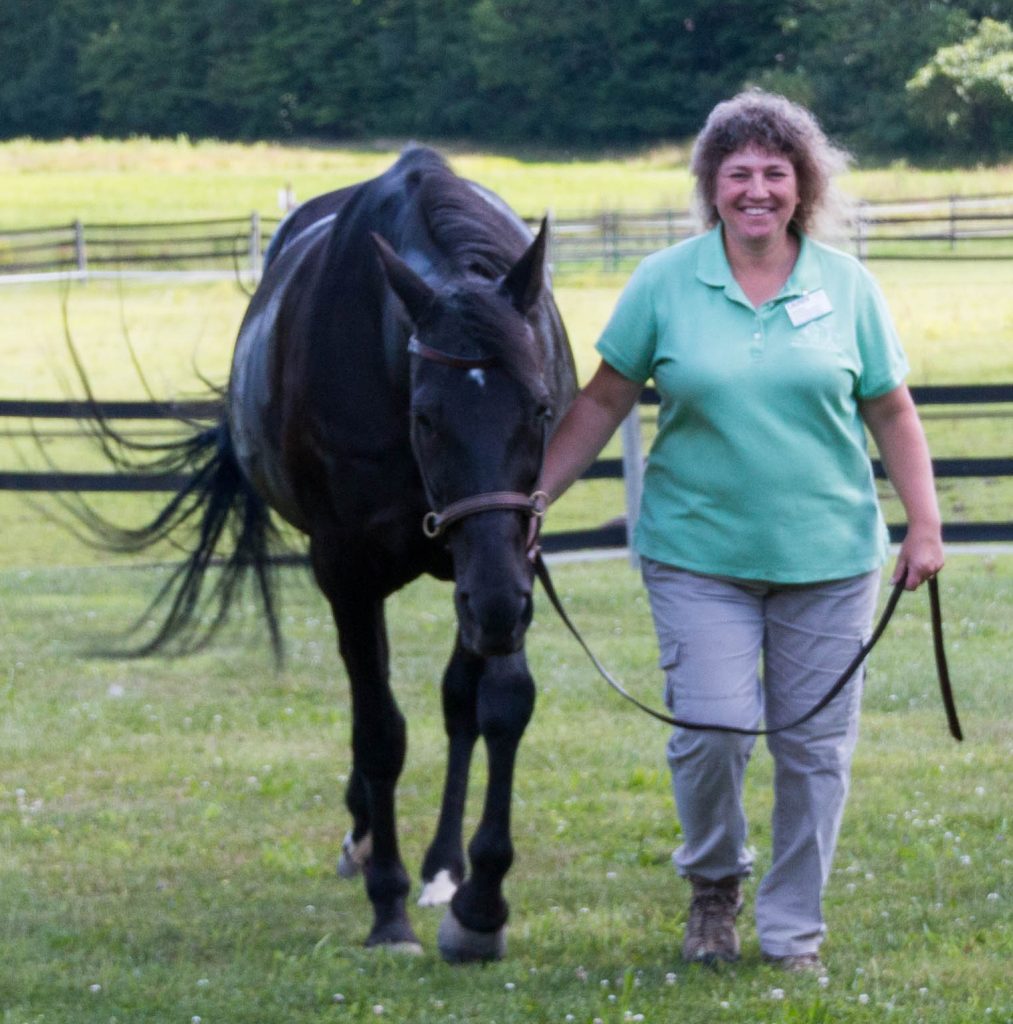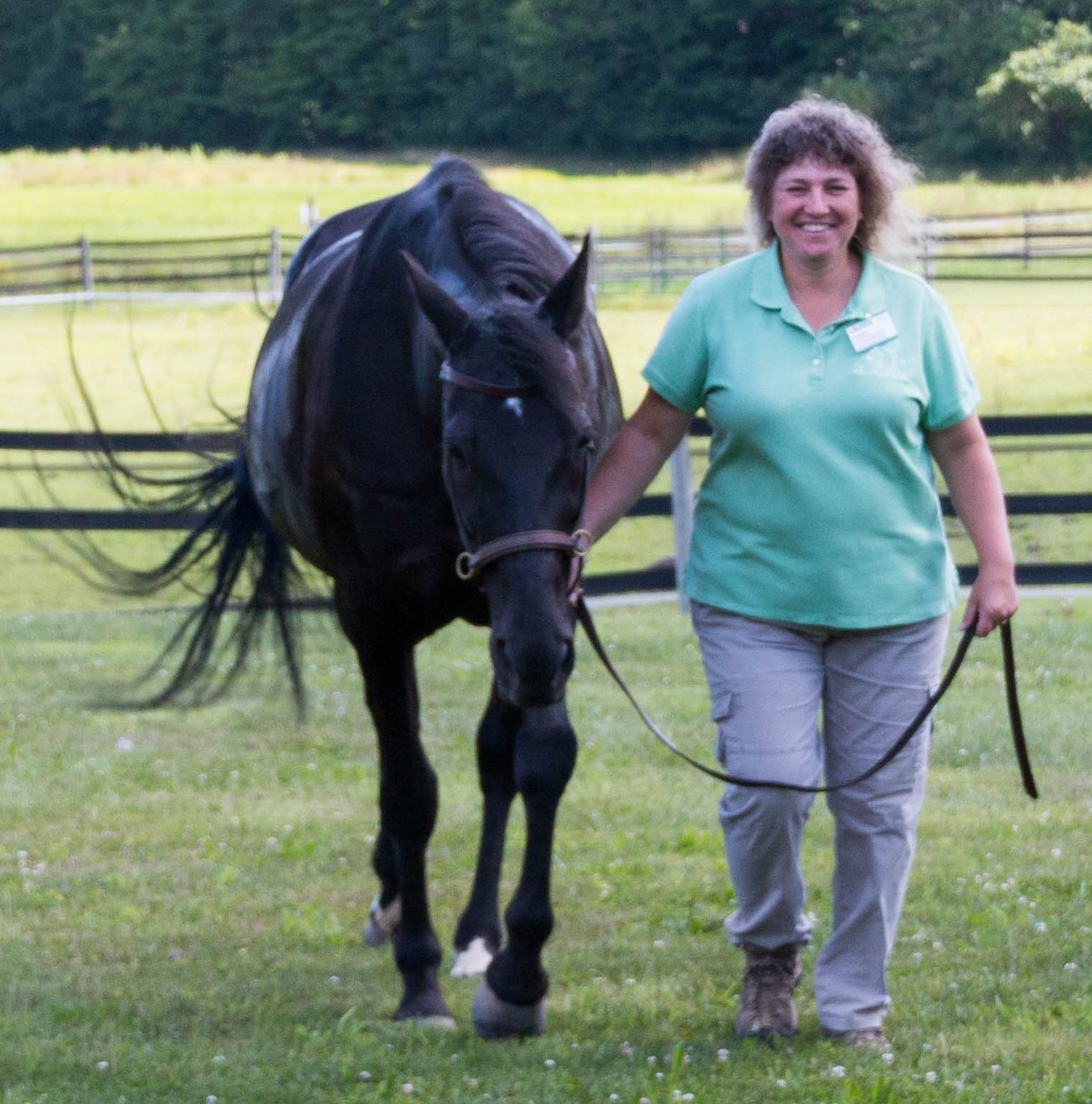 Check out our Sept. workshops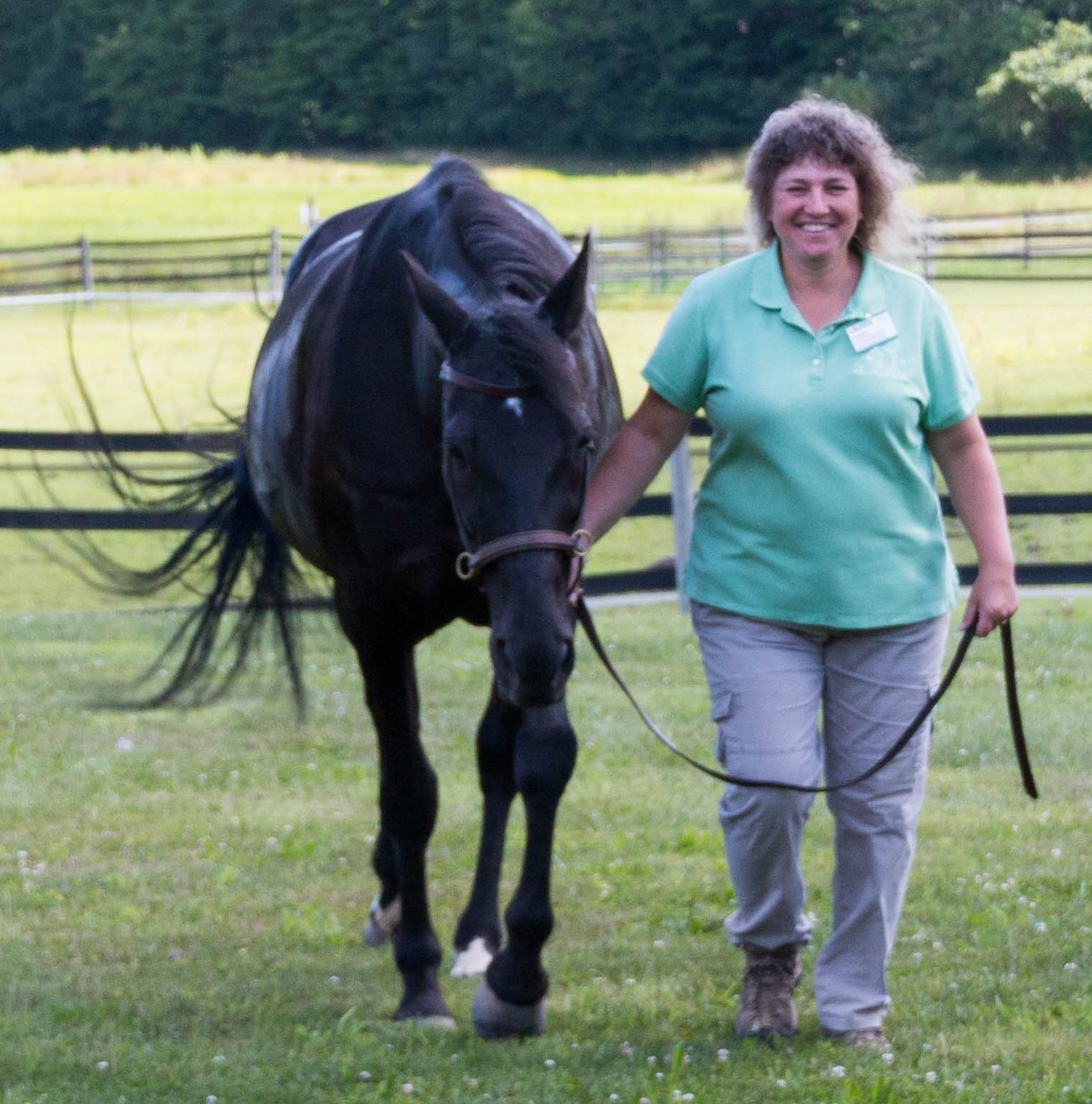 Aug. 16, 2017 — Looking to advance your training? Join us for one of our upcoming workshops in September.
Peggy Brown Workshop, Sept. 11,
Equine Specialist Workshop, Sept. 23 & 24.
Peggy Brown Workshop, Sept. 11
Join us for a Centered Riding and Driving Clinic with award winning rider, certified trainer and instructor, Peggy Brown on Monday, September 11. She will teach 50-minute riding lessons in groups of four ($60) where riders will learn to become more balanced and effective riders. Auditors welcome – $15 half day (9 am – Noon or 2 – 5 pm), $25 full day.
For more information and to register, please contact Tonya Zimmer at 440-708-0013, or tzimmer@fieldstonefarm.org.
What is Centered Riding?
Centered Riding founder Sally Swift developed the principals of Centered Riding (Breathing, Soft Eyes, Centering, Building Blocks and later Grounding) as tools to improve the balance and effectiveness of the rider. There are Centered Riding Instructors worldwide that can help you along the journey that started over 30 years ago. Some would say Sally Swift was ahead of her time.
"The ultimate goal of Centered Riding is not to be a discipline unto itself.  It must go forward in its purest and least complicated form so it may be integrated into all disciplines of riding."   Sally Swift
Centered Riding is an innovative way of expressing the classical principles of riding, using body awareness, centering, and imagery. Centered Riding encompasses all seats and styles of riding. It teaches a language that allows clearer communication between horse, rider, and instructor.
Centered Riding is based on a knowledge of human and horse anatomy, balance, movement, and on understanding how the mind affects the body and how both affect the horse. It uses centering and grounding techniques from the oriental martial arts, along with body awareness, mental imagery and sports psychology. Through increasing body awareness, inhibiting old patterns, and replacing them with a more balanced, free, and coordinated use of self, both horse and rider can move more freely and comfortably, and develop their best performance.
Who is Peggy Brown?
Peggy Brown is an Advanced Level IV Centered Riding and Centered Driving Clinician from Toledo, Ohio.  She holds a Bachelor degree in education and has trained horses and riders for more than 30 years at her stable, Walnut Hill Farm.  Peggy's strong belief in good foundation training and application of physical education techniques to riding and driving, has helped her students succeed at both local and national championship levels.
Mrs. Brown, a versatile clinician, has joined with Susan Harris to present clinics and demonstrations in Centered Riding, Centered Driving, Anatomy In Motion, safety, instructor training, and horsemanship throughout North America, Australia, Europe, Iceland, Egypt and the UK.  She is certified with the American Riding Instructor Association as an Instructor Educator and Expert Instructor in multiple disciplines, and serves on the ARIA's Testing Staff.
Mrs. Brown and horse Ulie, competed in western, hunt seat, jumping, and dressage competitions as well as driving competitions, and were long-listed with USET for three years in Advanced Combined Driving. Peggy Brown has published articles in several equine magazines including The Whip and The Chronicle of the Horse.  In 2005, Peggy Brown was honored as Riding Instructor of the Year by the American Riding Instructor Association.
Equine specialist Workshop, Sept. 23, 24
Our EAGALA and PATH International certified equine specialists will lead a hands-on workshop to learn the latest in facilitating Equine Assisted Activities and Equine Assisted Therapy sessions  on Sept. 23, 24 at the farm.
This workshop will help prepare those interested in becoming certified equine specialists as well as impart techniques and tools to help horses and students get the most of their experience.
Workshop costs $350 (less 10 % for early registration by June 30).
To register contact Tonya Zimmer at 440.708.0013 x128 or tzimmer@fieldstonefarm.org.
The workshop includes two days of discussion, demonstration and lots of hands-on practice in the arena, round pen and sensory course.  This exciting new workshop is designed to help you elevate your work as an Equine Specialist in Equine Facilitated Learning and Equine Facilitated Psychotherapy sessions.
Concepts we will address include:
The role of the Equine Specialist
How to form a partnership with a mental health professional
Keeping the work safe for all (horses too!)
Working in the round pen
Loose horse activities
Using all the space you have for activities
Clean language
Role play sessions with a mental health professional
And much more……
The workshop hours qualify as CEUs for PATH Intl. ESMHLs.