Watching the successes of our students with our horses is one of our greatest joys. These accomplishments are only possible with a highly trained herd of horses and experienced team of instructors and equine specialists. Our instructors are some of the best in the business. Many have worked with horses their entire lives, riding, training and showing. And the majority of our team has been teaching therapeutic riding for 10 years, and many 20 years and more.
Level II Driving Certification, Aug. 20 and 21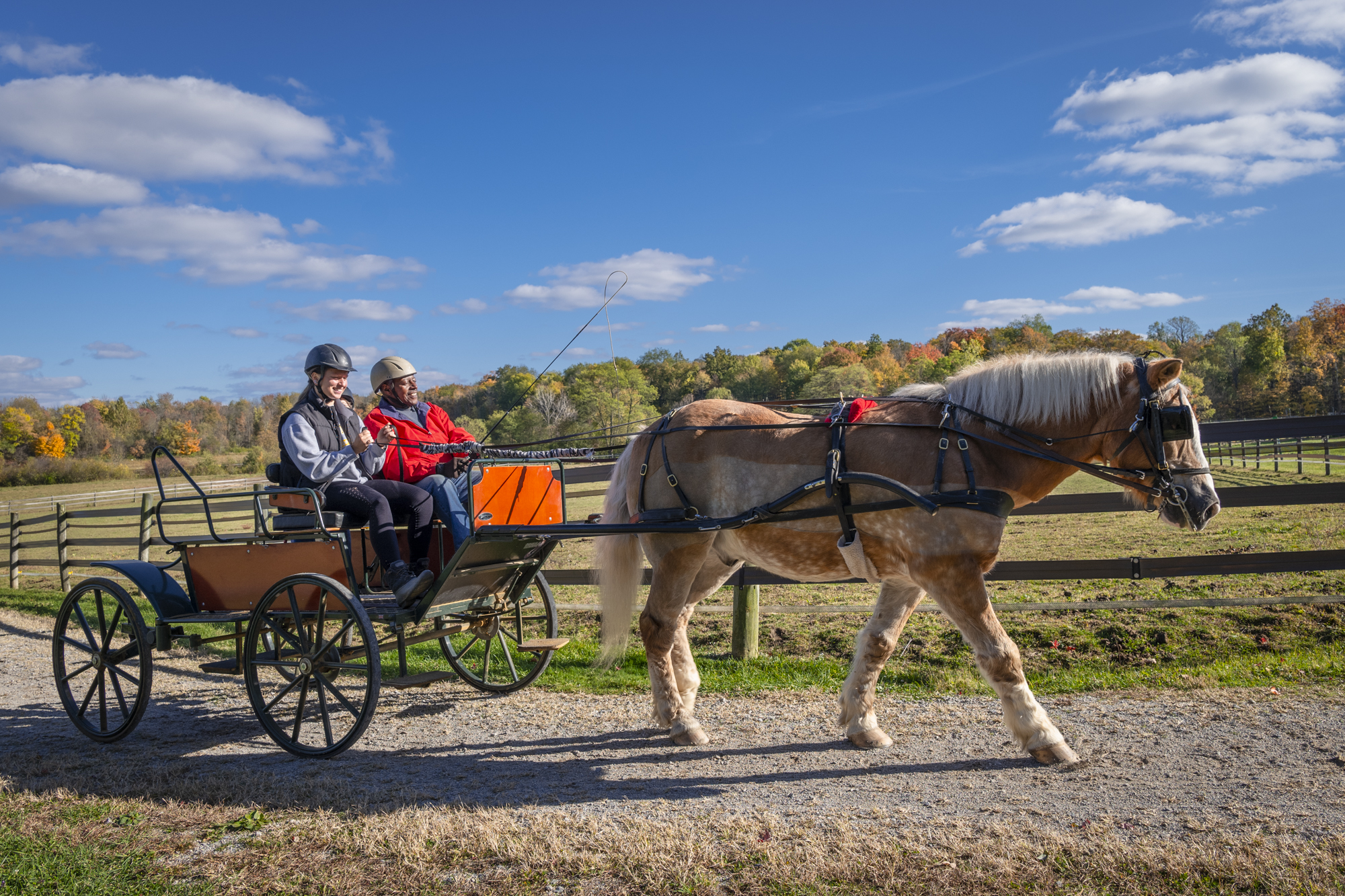 Are you ready to level up your driving certification? Fieldstone Farm is hosting a Level II Driving Certification on August 20 and 21. Tina Bennett and Lauren Fitzgerald are well-known in the industry as outstanding evaluators and Fieldstone Farm's 200' x 80' indoor arena, outdoor sand arena, carriage trails and adaptive driving horses are ready to support your success. Deadline for registration is July 22.
Click here for the Driving Registration Form and here for the Level-2-Driving-Cert-flyer. Please contact Lauren Simak at (440) 708-0013 x121 or lsimak@fieldstonefarm.org for more information.
Fieldstone Farm Educational Series
Are you interested in advancing your knowledge of therapeutic horsemanship? Is it your dream to become a therapeutic riding instructor? Are you a volunteer committed to deepening your understanding of equine-assisted activities? If so, the experienced instructional team at Fieldstone Farm has developed an all-new information-packed series designed to improve PATH Certified Instructors' skills, and to provide guidance for those interested in stating the process to become certified therapeutic riding and driving instructors. Topics range from lesson planning to volunteer management to horse selection.
Our 2022 workshops have concluded.
Dates for 2023 Educational Series will be determined later this year.
For more information, please contact Tonya Zimmer at tzimmer@fieldstonefarm.org.
The educational workshops are open for all who are:
Current instructors
Volunteers looking to learn about students served
Seeking continuing education hours
Working through the CTRI process
Considering becoming a certified instructor