Generously sponsored by Ike and Anne Tripp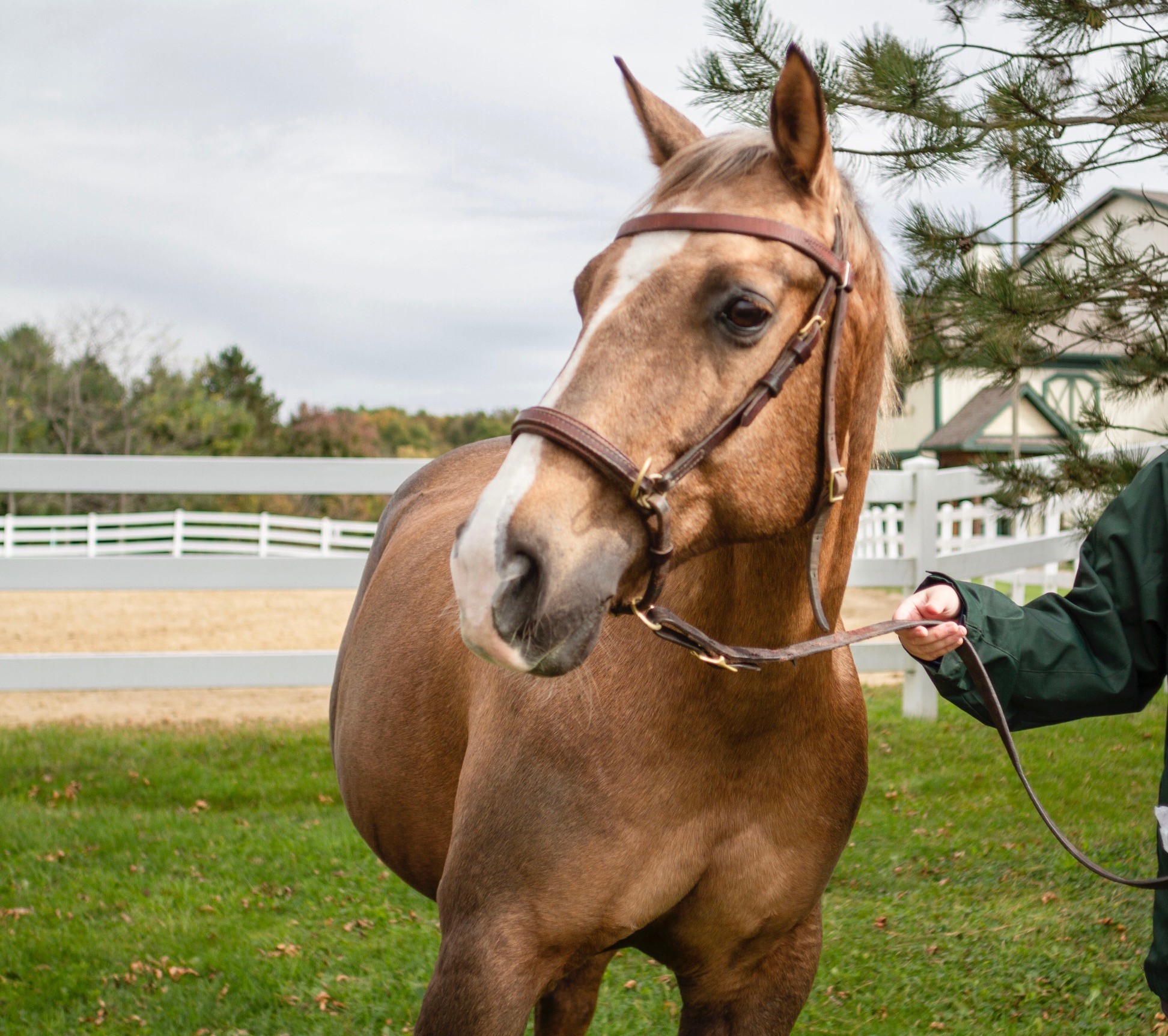 Well, Howdy all! My name is Nugget. I was born in 1999. I am a very handsome 15 hand dark chocolate palomino gelding.
I was donated in August of 2018 to this wonderful place by Michelle and Kasey Fyffe. I was Kasey's first horse. She learned lots from me. We did everything together from just having fun on the farm to local shows and 4-H. I pretty much have done everything. We even did some contesting, but that wasn't my favorite thing as you will see from spending time with me. I prefer a more leisurely pace.
I love to be groomed and I have excellent ground manners. I just love spending time with people and am anxious to teach the participants here like I did with Kasey. I am very good with all the activities in the ring. I am a pretty laid back guy, not much phases me. I have seen it all. I am easy to lead but keep in mind I don't walk as fast as those gaited guys here in the program. I am a Quarter Horse so I walk a bit slower. I respond very well to your verbal cues. I am an easy guy that loves to work. You may notice that I am a little over at the knees, not to worry, it doesn't affect my way of going.
I am looking forward to all the fun stuff around here. I am a great size at 15 hands, so I am a pretty versatile guy. You will see me in lots of classes and activities I am sure.