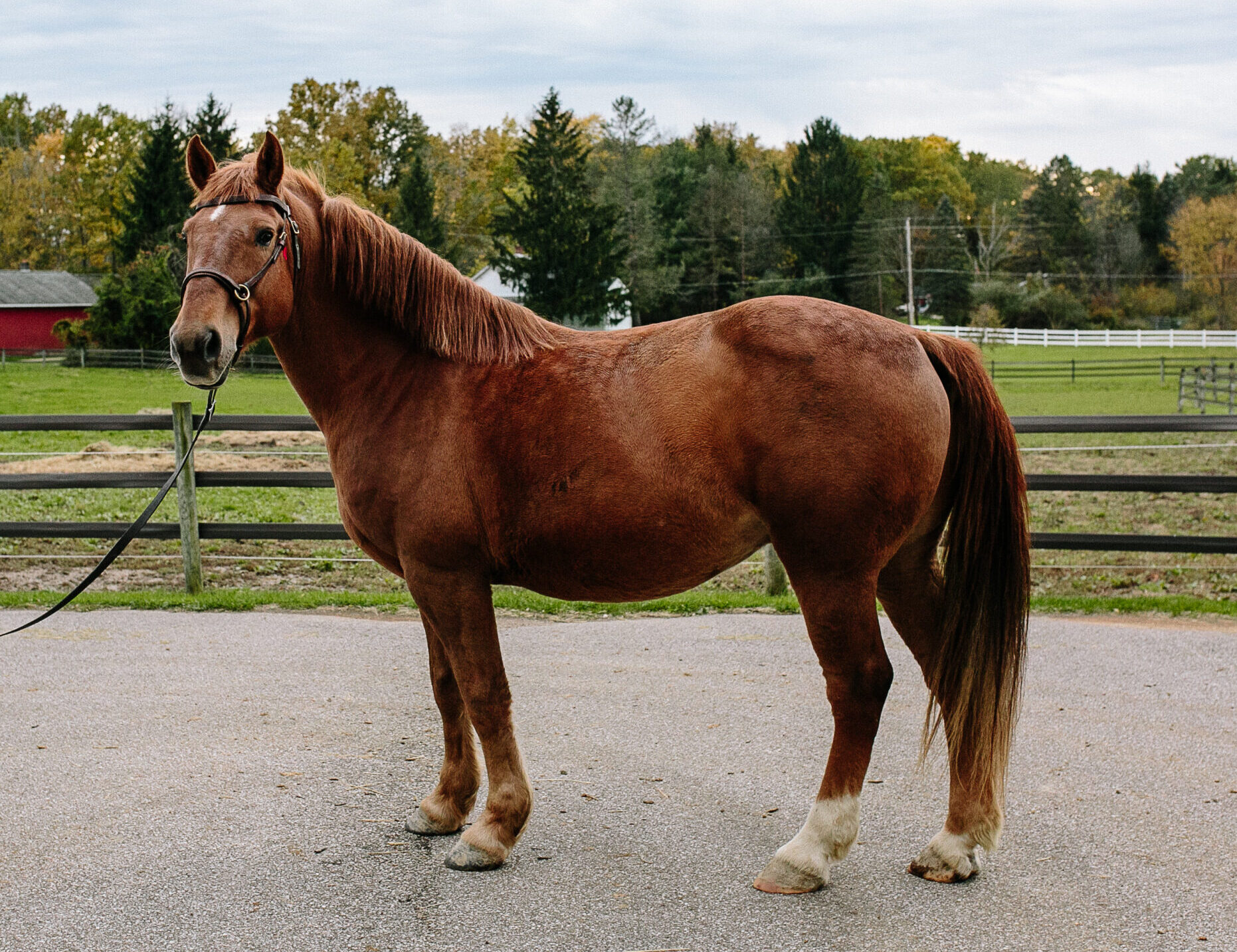 Hi there, my name is Ranger. I was accepted into the program in October 2021. I have to say, I am a pretty cool laid-back guy. I know I am built solid and stand about 16.1, but don't let that intimidate ya! I am very easygoing and just want to please. I respond extremely well to verbal cues.
You probably won't see a lot of others like me, I am a very unique cross; a Suffolk Punch and Quarter Horse cross. I was born in 2007 and I ride and drive. I am very excited to put my talents to good use here.
I have very good manners and I do enjoy a good grooming. A couple things you may notice about me is that my eyes may tear from time to time – I have allergies. The other is that I have a couple old, hard splints on my front legs (those hard lumps on the insides of both my front legs below my knees). Please don't worry, they don't bother me at all. Sure won't keep me from doing my new job!
I know I am a great addition to the team because I am so versatile. You will see me in both the riding and driving programs. Plenty of me to go around – lol!
A few more things about myself that I would like to share – I am very good with most of the ring activities – I have seen a lot in my life. Also, when leading me, I am very mindful of my space – I know I am a big guy.
I am a very responsive guy who listens to his rider or leader. Please give me verbal guidance when needed so I can be successful. I plan on being around here for a while – I just love it!