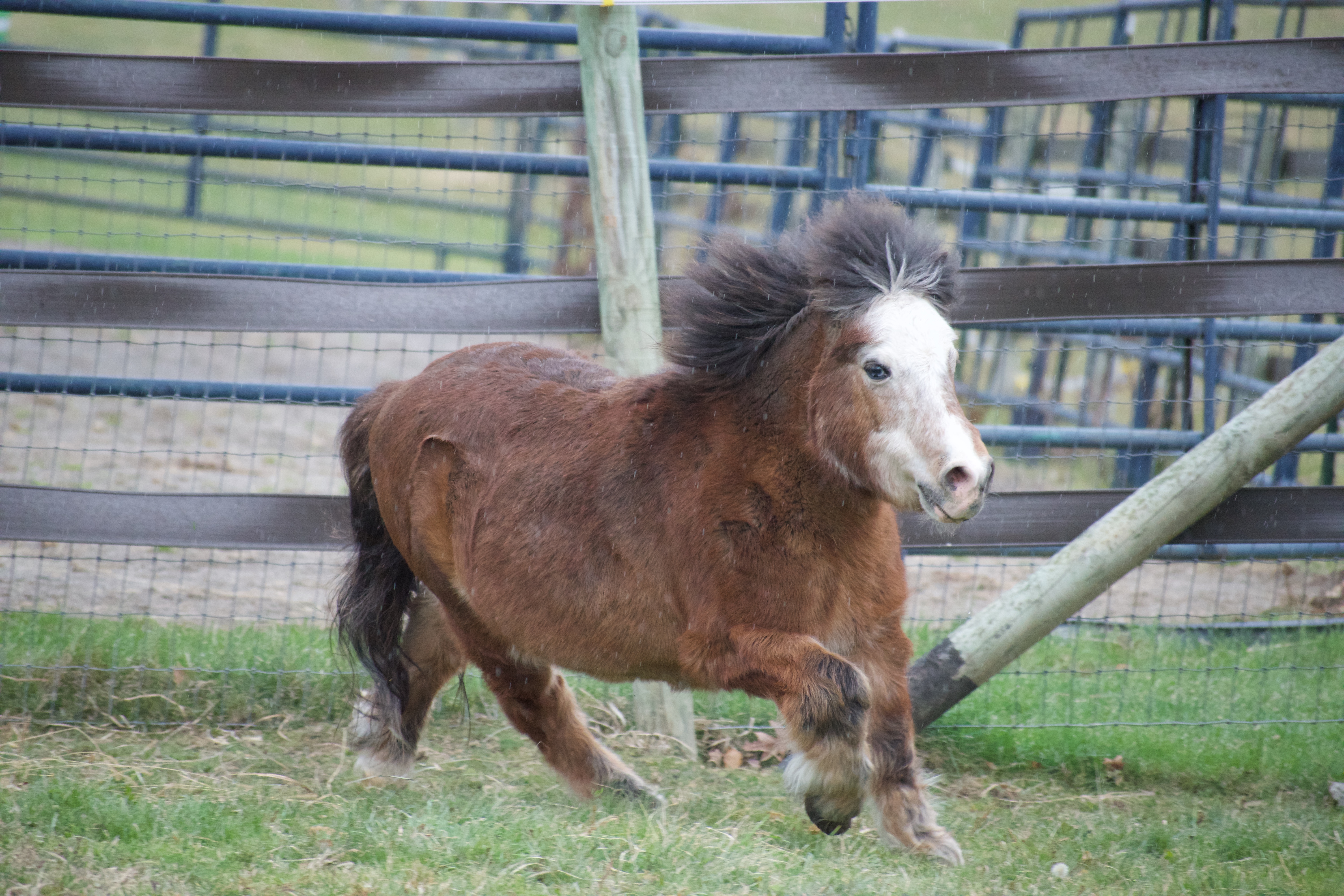 Hi all! Phila Sundrifter is my name, but please call me Sonny. I am a registered miniature horse (AMHA) – yes, that is right a horse, not a pony. I am only 35 inches tall, but I can do everything the "big" guys/gals can. I was shown as a youngster in hand, even in jumping and also did some driving.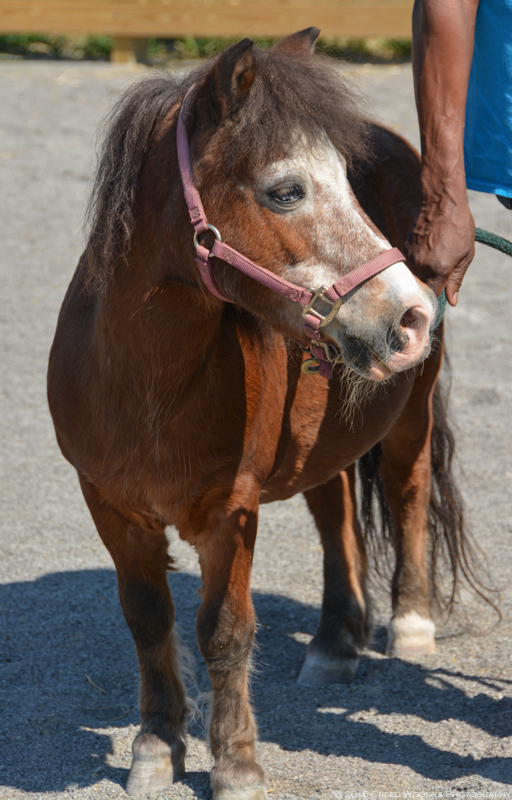 Judy Fishman, my donor, spent lots of time with me and my buddy Willy, who is also here at Fieldstone Farm. We went to lots of places and did lots of different things – that was fun! I have been in parades, nursing homes, participated in kid's birthday parties and even have been involved at a kid's camp for several years. Willy and I did lots of stuff together and really enjoy each others company. We even share the same stall here at Fieldstone Farm. I am the bay mini with one blue eye. I am a little older than Willy; I was born in 1989. Even though we are "buds", we can be taken out separately. I may call out once in a while, but I am just keeping tabs on the little guy.
I was donated in February 2010 to join the ground lesson crew. I can be ridden by very small riders, but mainly you will see me being groomed or led. I can be a bit fussy in the cross ties and may move around a little, but I will settle. Oh, I almost forgot, I love to roll in the arena, so please keep a close eye on me if you are leading me. I can get dirty quick. I love all the attention and the activity here!  I like to be busy and working.  I will see you all soon!  I have lots of energy and personality to go around!