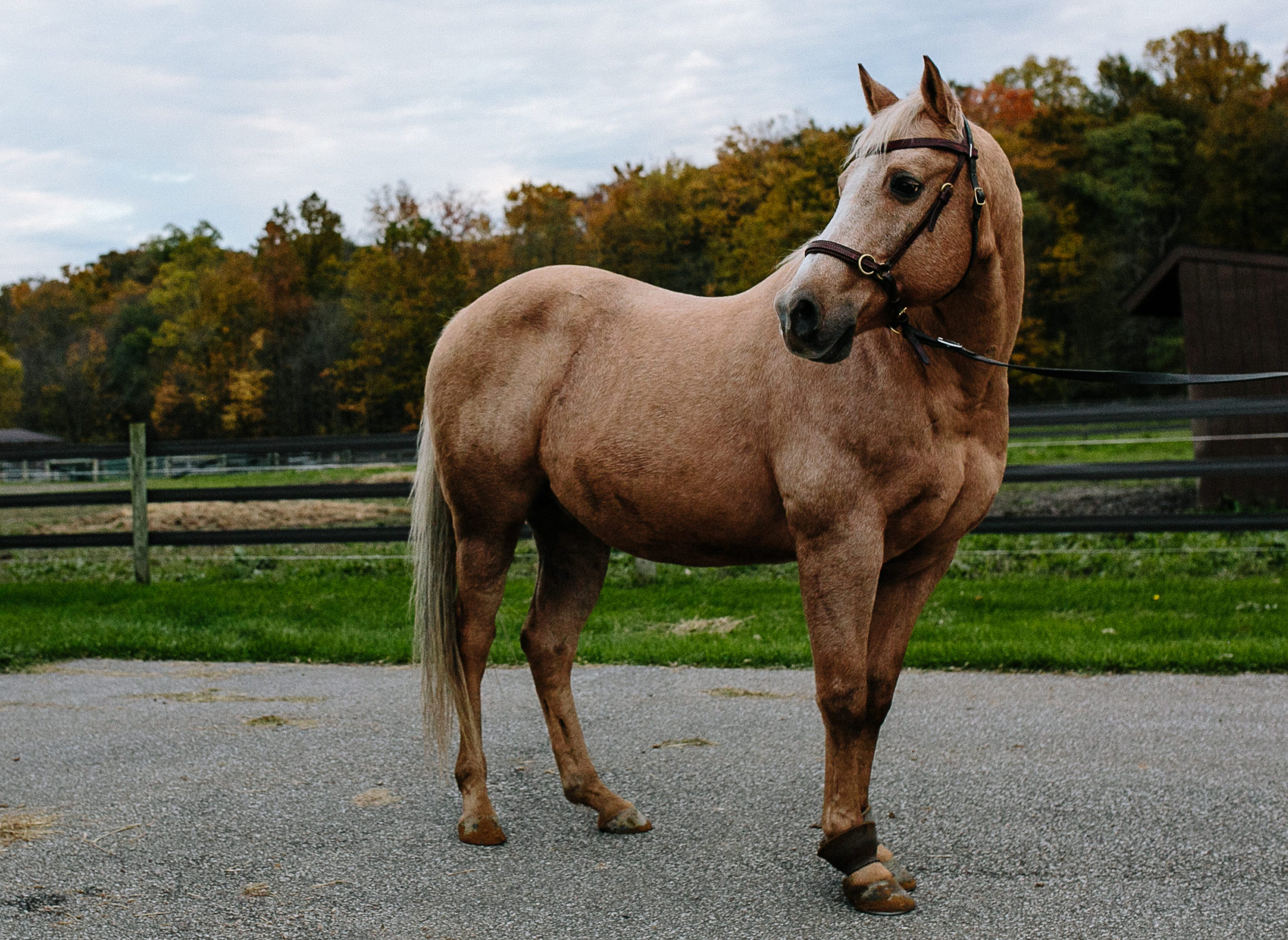 Hey, my name is Skip. I am a very handsome palomino Quarter Horse born in 2000. I am a "been there done that" kind of a guy. I have been in a lesson program prior to being accepted here in October of 2021. I have been ridden English, Western and spent many miles on the trails. My donor, Mitchel Schneider, knew this would be a great next career for me.
I am a perfect size at 15.1 hands tall; small enough for the younger riders but solid enough for the adult riders. I do like to keep busy and I am very good at my job, if I do say so myself, lol!
I have a lot of years of skills and talents to share with all the riders here. I am easy going and a laid-back gentleman with very good manners. I have the "short" Quarter Horse legs – so I do not have a forward walk – it is more on the slower side. I have a very nice consistent trot which makes it easier for those learning to post.
Just a couple things to keep in mind when working with me. I have an indent on the right side of my neck/chest but it doesn't bother me. Also, I have bell boots on my front hooves.
You may notice these couple things when you are grooming me, which I thoroughly enjoy. I am respectful of your space as you will see when you lead me. I am a pretty confident guy and know my job. You will probably see me out with the independent riders.
I am looking forward to my new career and I do love all the different programs that I can participate in. I am one willing guy and plan on being around for a while!