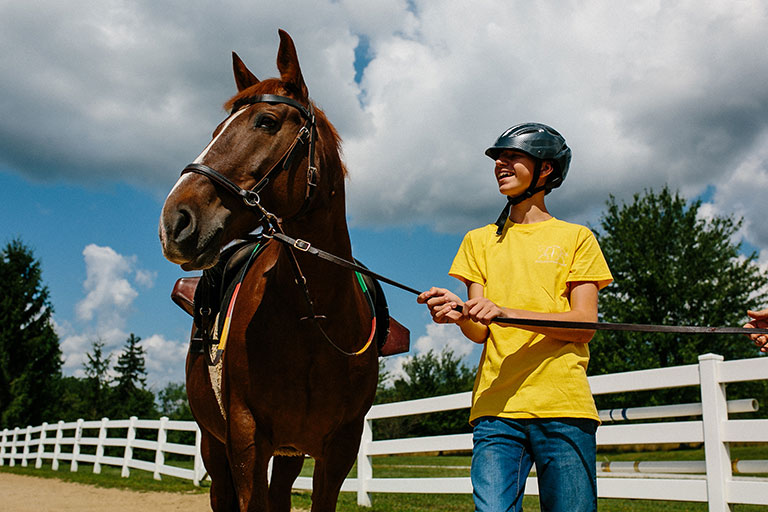 Wayne started coming to Fieldstone Farm when he was four. Going from one therapy to another for his cerebral palsy was exhausting. His mom longed to find a therapy that could help him grow stronger while having fun. Then they found Fieldstone Farm.
Since his first day more than a decade ago, Wayne has been riding and working with our horses every week.
Riding horses has helped Wayne build strength and balance. Our horses have even inspired him to speak. "Whoa" is now part of his vocabulary. And his confidence has soared. He rides around the farm sitting tall with a smile from ear-to-ear. The joy he feels with horses is immeasurable. And his mom just loves seeing his confidence on the horse.
Horses became even more important to Wayne when his father suddenly died. They seemed to intuitively understand his sadness and they gave him comfort and reassurance. As an added bonus, the volunteers and instructors were there to support Wayne also.
Wayne is one of thousands who have found a home at Fieldstone Farm.
His mother Tammy says, "We can't imagine a life without horses for Wayne."