Register for our Driving Demo, Aug. 21 and 22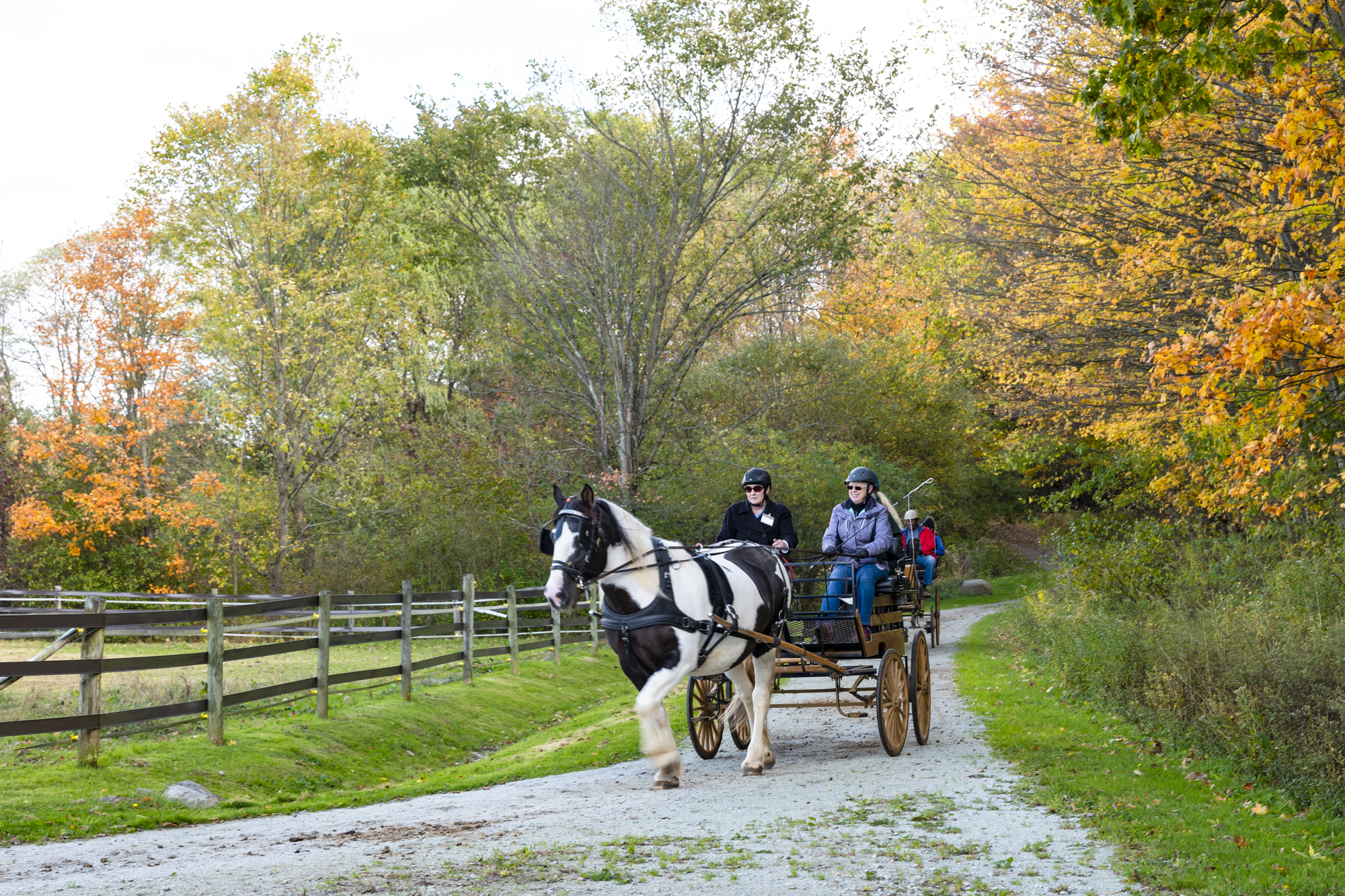 June 2, 2021 — Interested in learning about therapeutic driving? Come to our driving demonstration Aug. 21 and 22. Teaching Faculty will be Tina Bennett. Participants will learn about a range of disabilities, teaching techniques, task analysis, class structure, lesson plans, horse selection and welfare, driving and adaptive equipment, mounting and dismounting, and volunteers.
To register click here.  Registration is open NOW! Space is limited, don't delay.
For questions and more information, please contact Lauren Simak at Lsimak@fieldstonefarm.org.
FACULTY
Tina Bennett: Lead Evaluator – a Lead Evaluator for PATH Driving Instructor workshop/Certifications; 46-year career of working and training horses for riding and driving; instructor certifications for both riding and driving with PATH International and Michigan 4-H for over 25 years; a licensed USTA Groom, Owner Breeder, Trainer and Driver working with Standardbred's since 1983; Program Director and Lead Instructor for the 4-H Horseback Riding for the Handicappers Program of Bay County and the Exceptional Horseback Riders of Saginaw County; since 1995 serves on and off the PATH Driving Committee as a committee member or advisor and currently is the committee chair ; manager of Temptation Farm – a breeding, foaling and training facility for Jensen Quarter Horses.