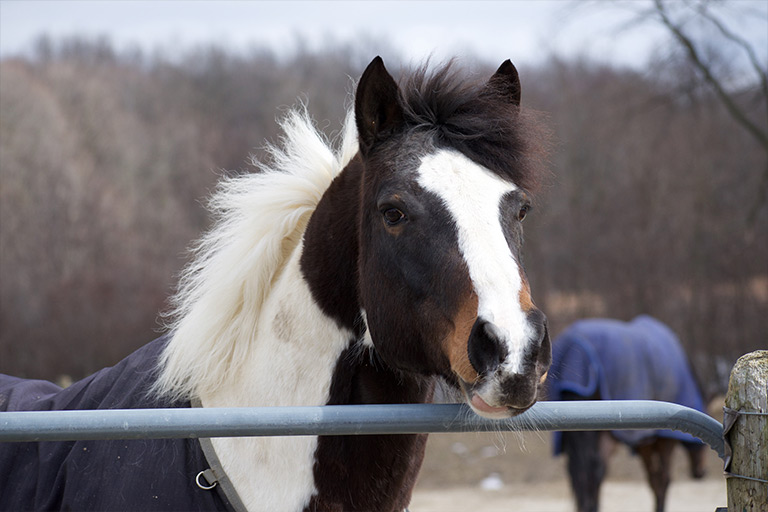 Hey there! My name is Jackson! Handsome fella, aren't I? I am originally from South Carolina, but arrived in Ohio in March of 2004 and was accepted into the program that September. I was born in 1998 and I am a bay Tobiano, 14-hand Haflinger/Paint gelding. I am a pretty versatile guy. My previous owner taught me how to drive and I worked at many children's birthday parties.
I am a laid back, easy-going guy. I love it here at Fieldstone Farm. I get so much attention, and the more attention the better! I stand like a statue for grooming and bathing and I'm the perfect size for the shorter students to groom. I love all of the activities in the ring and you might even catch me joining in the fun as I sometimes try to pick up toys and games! It's just the kid in me having a good time.
I can be a little sensitive to overhead noises in the wintertime, such as people moving around up in the hayloft or footsteps overhead in the mounting area.
Hope to see you soon! If you want to read more about me, check out this story from our 2020 annual report.