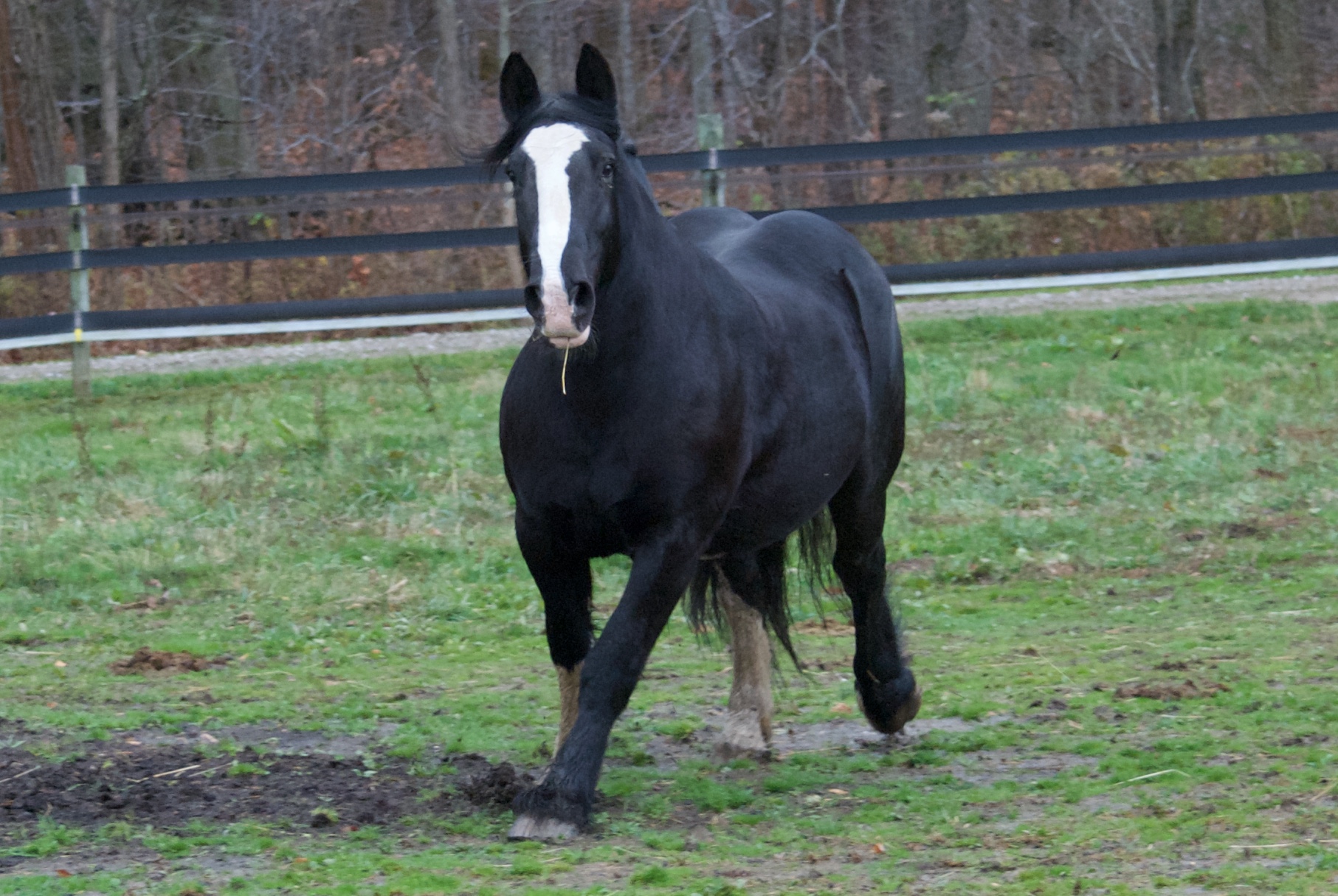 Hi there!  My name is Jewel. I am a 15.2 hand Shire/Percheron cross. I was born and raised on an Amish farm in Millersburg. I mainly worked in the fields and have some experience pleasure riding. I had never worked in an indoor arena until I arrived here. I entered the program in March of 2013. Boy, it is really different than the hard pullin
g I did working in the fields. I was purchased through restricted funds raised by the volunteers during the campaign in 2012. They knew I would be a great addition.
I am a solid built gal, born in 2000. I love to be groomed, but I am a little shy when it comes to picking my hooves. Please take your time and be patient with me. I am always trying to please and I always want to do the right thing. This 'lifestyle' is a little different than what I was used to doing. There are so many different people here and a lot going on. I respond very well to verbal cues in a nice soft tone. I am easy to lead. I am great with all the activities in the ring. However, I prefer not to have my picture taken – I am a little startled by the flash. I enjoy taking a nice leisurely trail ride from time to time as well. See you soon!